New Indonesian-Japanese deal to be signed in late 2019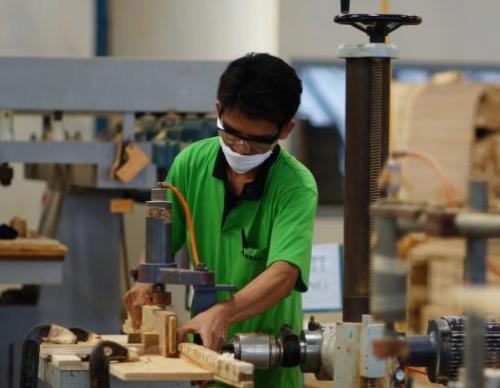 The Jakarta Post - 3 July 2019
New Indonesian-Japanese deal to be signed in late 2019
The Indonesian and Japanese governments are now working to complete the countries' new economic partnership agreement, which is expected to be signed late this year.
A commitment to accelerate negotiations over the General Review Indonesia-Japan Economic Partnership Agreement (GR-IJEPA) was made at a meeting between President Joko "Jokowi" Widodo and Japanese Prime Minister Shinzo Abe on the sidelines of the G20 Summit in Osaka last week.
"A confirmation by the leaders of both countries to complete the GR-IJEPA is urgent as a symbol for the importance of trade relations," said Trade Minister Engartiasto Lukita, who accompanied Jokowi to the meeting, in a statement received on Wednesday.
During the meeting, the two leaders had demanded the delegates accelerate the completion of the protocol amendment.
Apart from discussing the continuity of GR-IJEPA negotiations, Jokowi and Abe also expressed their commitment to support the completion of the Regional Comprehensive Economic Partnership (RCEP) this year.
The RCEP involves 10 ASEAN member countries, plus China, India, Japan, South Korea, Australia and New Zealand, and covers 38 percent of the world's gross domestic product (GDP) and 25 percent of global trade.
Japan and Indonesia had met in late June and announced a number of recommendations toward the completion of GR-IJEPA negotiations, Enggartiasto said, adding that for Indonesia, final deal of GR-IJEPA was important amid global trade frictions.
The GR-IJEPA negotiations cover various issues, including those on trade in goods and services, employment, investments, a country's goods of origin, intellectual property rights and climate change, the minister added.
"Apart from opening more access for trade in goods and services, the IJEPA will also open the way for cooperation in the manufacturing industry sector," he added.
---