New trade deals jeopardise EU green transport goals, NGO warns
All the versions of this article: [English] [français]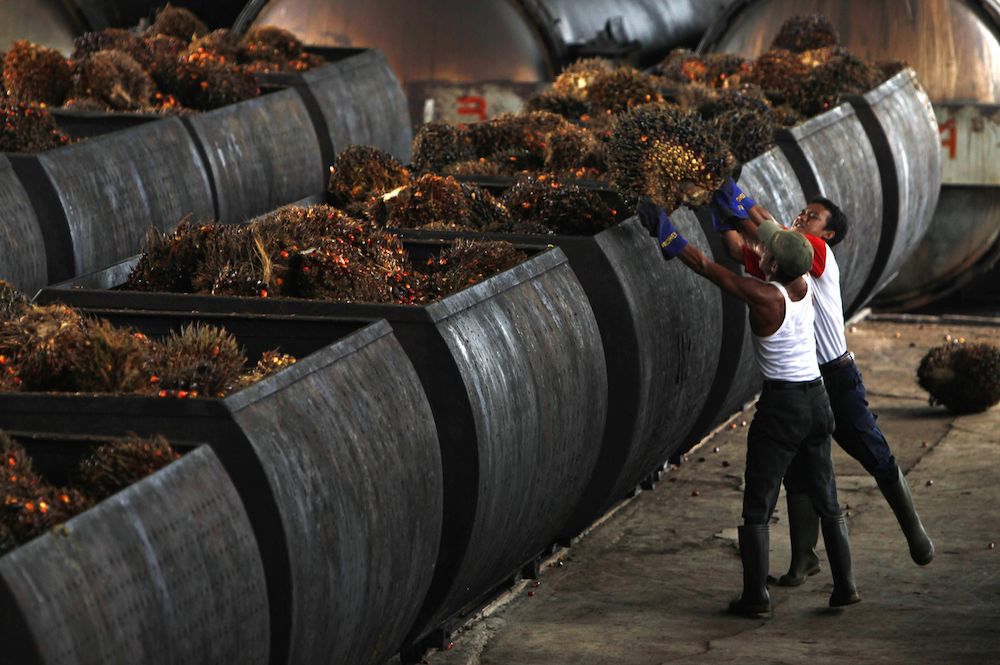 EurActiv | 7 July 2017
New trade deals jeopardise EU green transport goals, NGO warns
By Sarantis Michalopoulos
Upcoming free trade deals with biofuel-producing countries in Asia and South America will undermine the European Union's goals to decarbonise the transport sector, an NGO has warned.
Political momentum is building up for an EU-Mercosur agreement with Brazil, Argentina, Paraguay and Uruguay, the EU's Trade Commissioner Cecilia Malmström said in Madrid this week (3 July).
"The five partners have to work very hard this autumn in order to conclude before Christmas a balanced and mutually beneficial agreement," she said.
The EU is also negotiating a trade deal with Indonesia while talks with Malaysia were put on hold in April 2012.
But all these countries are producers and exporters of crop-based biofuels, especially from palm oil and soybean oil that have higher overall emissions than fossil diesel, warned Transport and Environment (T&E), a green NGO.
As part of the revision of the Renewable Energy Directive (RED), the European Commission has proposed reducing the contribution of conventional biofuels in transport from a maximum of 7% in 2021 to 3.8% in 2030.
It also set an obligation to raise the share of other 'low emissions fuels' such as renewable electricity and advanced biofuels in transport to 6.8%.
Contradiction
However, T&E warns that the planned trade deals contradict the spirit of the Renewable Energy Directive.
"There is a risk that these two approaches will be at odds with each other," T&E said in a new report. "Even though the Commission is signaling its move away from crop-based biofuels, there will still remain demand for those biofuels within the proposed crop cap of 3.8%."
Once the trade deals are concluded, this demand will increasingly be met by "cheap, unsustainable crop-based biofuels from South America and South East Asia," the NGO warned.
Trade talks currently underway with Mercosur and Asian countries contain a chapter on Energy and Raw Materials, as was the case with the EU-US free trade agreement, TTIP.
For T&E, removing trade barriers in those areas would simply result in increased imports from unsustainable crop-based biofuels from these regions. "This could lead to additional deforestation, biodiversity loss and higher overall greenhouse gas (GHG) emissions from biofuels," the report warned.
In an effort to guarantee carbon savings and biodiversity protection, the EU has defined a set of sustainability criteria for biofuels production, which will also apply to the 3.8% cap.
"The EU monitors but does not account for the indirect land use change effects (ILUC) of biofuels," the report continues, highlighting that the ILUC impacts of palm and soybean oil are a major contributor to their overall negative environmental impacts.
The organisation is particularly concerned about potential increases in imports of unsustainable biodiesel from Argentina, which has already complained to the WTO about the EU's biofuels sustainability criteria.
Argentina already produces cheap biodiesel from soybeans, which is twice as bad for the climate as regular diesel, the report said.
As a result, "The EU may come under pressure from Mercosur to loosen internal policies that affect crop-based biodiesel," the report states.
T&E also commented on the case of Malaysia and Indonesia.
In April, the European Parliament voted on a resolution urging the European Commission to put an end to the "catastrophic effects" caused by palm oil.
Indonesia and Malaysia are the world's top producers of palm oil, accounting for around 85% of global output, while EU countries are the second largest buyers from both countries, after India.
Indonesia exported 4.37 million tonnes of palm oil to EU countries last year, according to data from the Indonesian Palm Oil Association (Gapki), while Malaysia exported 2.06 million tonnes of the commodity.
"We will do whatever we can to convince the European Parliament and European countries not to implement it. We don't want to think of the middle ground just yet, we will negotiate in full force," Indonesia's coordinating minister for economic affairs, Darmin Nasution told Reuters.
---