One year later, Korea-China FTA has yet to bring significant changes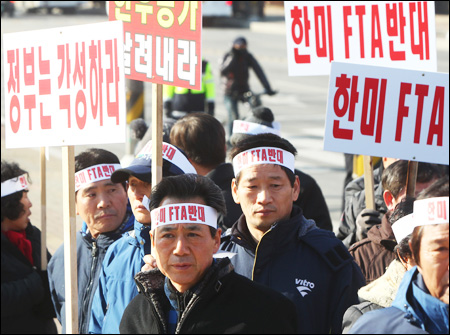 The Korea Bizwire | 16 December 2016
One year later, Korea-China FTA has yet to bring significant changes
By Kevin Lee
December 20 will mark the first anniversary of the day that the Korea-China free trade agreement took effect.
Although exports of Korean products that had their tariffs lowered thanks to the FTA gradually increased over the year, local industries have yet to take full advantage of the deal.
According to data released by the Korea International Trade Association, the total trade volume between the two countries dropped by 9.5 percent to $171.7 billion from January to October this year compared to the same period in 2015.
Exports to China dropped by 12 percent to $100.8 billion, and imports from China by 5.6 percent (to $70.9 billion), the report said. For exports, in particular, the drop was the third consecutive annual decrease, after declines of 0.4 percent and 5.6 percent in 2014 and 2015, respectively.
"China is slowing down its economic growth and improving self-sufficiency, which has had a detrimental effect on Korean exports for the past three years," officials wrote. "The decline was mainly led by semiconductors and flat panel displays that were already tariff-free or under tariff concessions."
However, the trade agreement did show some promising prospects.
While China's import of Korean products fell by 8.4 percent in 2015 and 9.8 percent in 2016, the lower-tariff products under the agreement dropped by only 1.7 percent this year, which was not only lower than last year's decline (9.7 percent) but also lower than all of the country's products in the same item category (5.1 percent).
Korean businesses, which had a mixed reaction towards the deal, have also become more optimistic.
In a recent study conducted by KITA, which surveyed 605 local companies, 65 percent of the firms said the tariff cut was effective.
Compared to the results of a study conducted 100 days after the FTA's implementation, the percentage of firms noting that the "deal resulted in greater volume of inquiries and orders from China" increased from 18.6 percent to 35.5 percent, while "Chinese buyers were more willing to take advantage of the FTA" jumped from 32.1 percent to 48.6 percent.
As for the 48-hour maximum customs process time, 38 percent expressed positive opinion, which was also an increase of 18.4 percent from earlier in the year.
"We're now entering the second year of the FTA's implementation, which means we have a limited amount of products subject to the deal," said the report. "But as tariff cuts will increase over the coming years, the pact's effects will also become more visible."
"More than 90 percent of the surveyed firms were hopeful that their exports to China will increase next year."
---