Pacific Alliance, Mercosur explore trade ties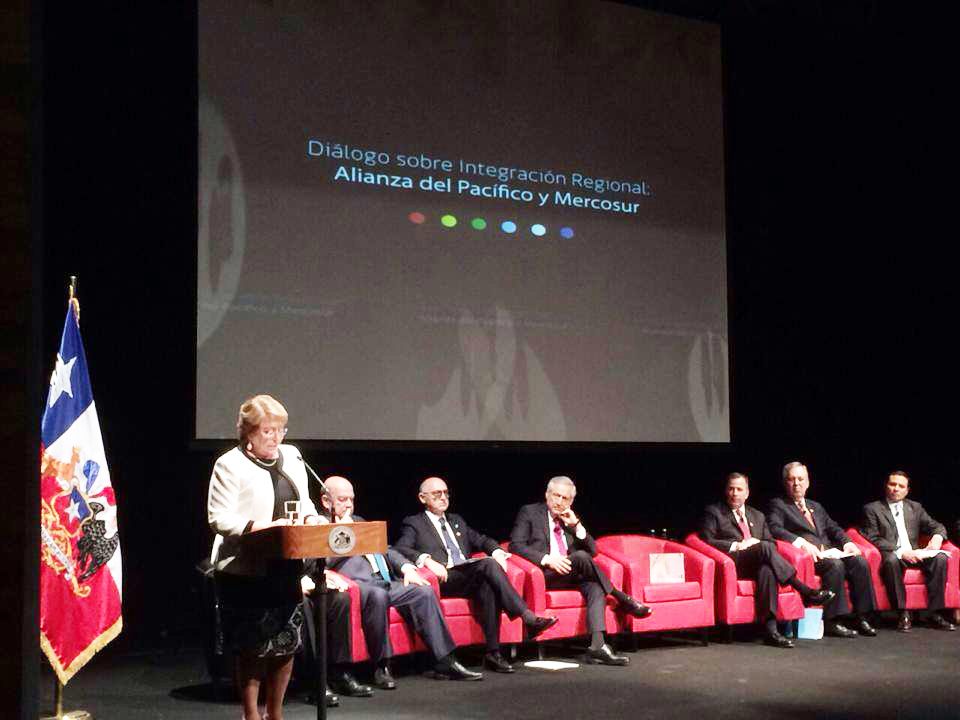 Latin Finance | 22 July 2018
Pacific Alliance, Mercosur explore trade ties
by Cecilia Tornaghi
Officials from Mercosur have tried to negotiate a trade agreement with the European Union for 20 years. But at a meeting last week in Brussels, they only succeeded to delaying the latest deadline to September.
The EU may have an extra incentive to reach an agreement sooner rather than later, as a global trade war looms, provoked by the protectionist policies of US President Donald Trump. The EU trade commissioner Cecilia Malmström has been on a roll lately, signing agreements with Mexico and Japan, and participating in talks with Mercosur and with Chile.
In the meantime, the Mercosur trade bloc may try its hand at negotiations with its neighbors. The heads of state from Mercosur's member nations — Michel Temer from Brazil, Mauricio Macri from Argentina and Tabaré Vázquez from Uruguay — will attend high-level talks with the Pacific Alliance trade bloc on Tuesday morning in Puerto Vallarta, Mexico.
Chilean President Sebastián Piñera and his counterpart from Peru, Martín Vizcarra, will go to the Pacific Alliance summit for the first time, while Enrique Peña Nieto from Mexico and Juan Manuel Santos from Colombia will attend one more time before leaving office.
The UN Economic Commission for Latin America and the Caribbean (ECLAC) has said Mercosur and the Pacific Alliance will both benefit from closer cooperation. The Pacific Alliance is also looking to recruit members from across the ocean, with Singapore, Australia and New Zealand joining as associate members last year.
---