Pakistan: Bilateral investment treaty model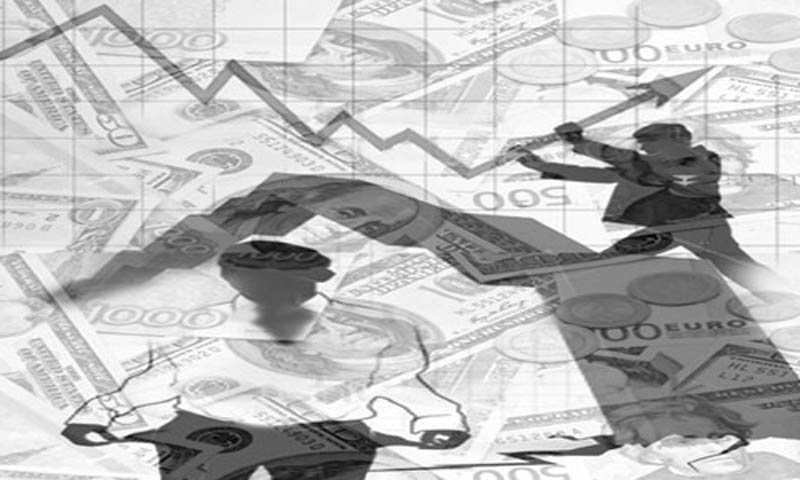 Dawn 2013-08-26
Bilateral investment treaty model
Mubarak Zeb Khan
Keen to attract direct foreign capital, the government has evolved a 'model template' that would serve as the basis for negotiations for future bilateral investment treaties.
Currently, Pakistan is working on more than 15 bilateral investment treaties (BITs), with no evidence to show that the 50 existing ones have yielded any desired results.
Many countries, including the United States and Canada, have investment templates — a basic document that reflects the priorities of the host country for negotiating an investment treaty.
Over time, Pakistan has substantially opened up the domestic market for foreign investment. In 1997, foreigners were made eligible to invest in the services sector, social and physical infrastructure, and agriculture. Earlier, foreign investment had been restricted to the manufacturing sector only.
The 2013 investment policy takes into consideration the new trends and priorities for attracting investment, and the draft template reflects these changes.
A senior official of the Board of Investment said that the focus in the new template was on the arbitration clauses. The government will pursue settling disputes in local courts for a specific period, instead of going into international arbitration in any future investment treaty. This issue is very important from Pakistan's perspective.
Secondly, the draft also speaks about minimum standards for protection of host states, as well as duties structure, trade, and companies' investments etc. All these areas are important, but the negotiations will take into account the state of bilateral relationship with a specific country, with some flexibility for give and take.
The question is whether the new template will facilitate foreign direct investment (FDI) inflows into Pakistan. So far, no empirical evidence of any link between FDI inflows and BITs has been established. Investment importing countries (IICs) do not rely on BITs for attracting investment. The classic example is Brazil in Latin America, which has received one of the highest FDI inflows, but does not have any BIT.
Meaningful investment inflows are coming into Pakistan from 11 countries. The total capital inflow from these countries stood at $14.083 billion between 2000-01 and 2011-12. Over $7 billion came from the US, Hong Kong, Saudi Arabia, South Korea and Norway, with whom Pakistan has no investment treaty in place.
The remaining $7 billion came from six countries with which Pakistan has signed BITs. However, it will be hard to justify whether these treaties had any role in attracting the investment.
Further analysis shows that during the same period, Pakistan received more than $8.382 billion in FDI from other countries. However, it is not clear how much investment came from the other 36 countries with which Pakistan has signed investment treaties. Whatever the case, the investment amount has been meagre. The bilateral investment treaties do not seem to be stimulating investment.
The BITs signed with trading partners offered investors protection, withdrawal of restrictions on capital controls, repatriation of capital profits and full currency convertibility, but did not yield any significant outcome. The low wages or taxes also did not trigger investment inflows into Pakistan, as the maximum share of FDI was concentrated within highly technologically advanced countries.
China and India have received some of the highest FDI inflows despite having restrictions on capital flows. So it is not the signing of BITs, but an educated labour force and technological advancement that may stimulate FDI into a country.
Therefore, our policymakers should be more concerned that Pakistan is lacking in these areas, instead of spending millions of dollars on trips in negotiating fruitless treaties. Meanwhile, high domestic economic growth and capital spending by locals also attract foreign investment.
Much of the investment has been concentrated in the natural resources and the services sectors in the past decade: oil and gas, power sector, information technology, and financial services. Since 2000-01, these sectors received more than 88 per cent of FDI inflows into Pakistan. Of this, 39 per cent alone went to the telecom sector, followed by 26.22 per cent into financial services and 23.35 per cent into oil and gas.
The concentration of FDI in these sectors did not solve Pakistan's external sector problems. Instead, the outflow of profits, dividends and other incomes rose sharply. At the same time, foreign money bought state-owned enterprises, and went into investment in real estate and some other non-productive pursuits.
Negotiation of these sophisticated agreements requires expertise, time and financial resources, which must then be justified by satisfactory FDI inflows. But the Board of Investment neither has the expertise for negotiating BITs nor the capacity to stimulate FDI inflows.
Currently, bilateral investment treaties provide one-sided protection to foreign investment, as Pakistan remains a capital-importing country.
The underlying (intended) objective of a BIT is not to facilitate Pakistan's investment abroad. Notwithstanding the word 'bilateral,' investment treaties can be quite unilateral, as the host country does not even have a right of action against the foreign investor under its own laws.
---