Palm oil export barriers to be addressed at next TPP meeting: MITI Sec-Gen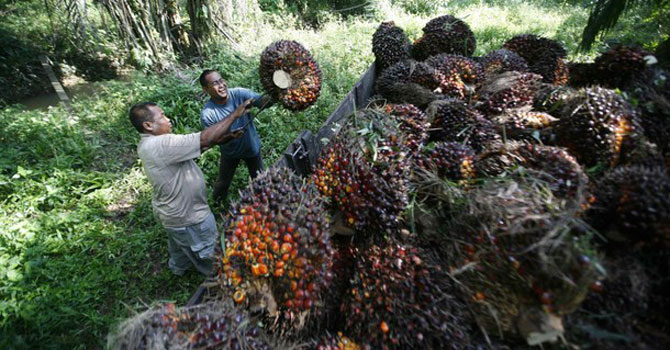 Bernama | 10 Sep 2013
Palm oil export barriers to be addressed at next TPP meeting: MITI Sec-Gen
KUALA LUMPUR, Sept 10 (Bernama) — The barriers to palm oil exports are expected to be among the key points to be addressed by the Ministry of International Trade and Industry (MITI) at the next Trans-Pacific Partnership (TPP) Agreement meeting.
MITI Secretary-General Datuk Dr Rebecca Fatima Sta Maria said the ministry is currently aware of the export barriers for palm oil and would do its best to get the best outcome from the meeting.
"Palm oil is not the only issue to be addressed at the meeting. We will try to get, at least, minimise the barrier or bring it to zero," she told reporters after launching MITI's Outreach and Corporate Social Responsibility programme with Multimedia University students here Tuesday.
She said bringing down the tariff in the trade agreement negotiations is only one part of the barriers.
"The more important part is to ensure that you get market access through elimination of the trade barriers such as rules and labelling laws, which need to be sorted out to ensure that when we have opened the market, the exports can enter.
"It's no use if you can bring down the tariff but there are other barriers and our goods are denied entry," she added.
Barriers to palm oil trade are a priority issue in Malaysia's negotiation of free trade agreements with developed nations, with the main concern being better access by our commodity exports into these markets. Malaysia earns around US$20 billion yearly from palm oil exports.
In the last 15 years, Western environmental activists have launched many campaigns alleging that the expansion of oil palm plantations has destroyed rainforests, threatened many endangered wildlife species and robbed indigenous peoples of their land.
MITI, while currently negotiating a free trade agreement with the European Union (EU), is also involved in the TPPA talks.
The TPPA, conceived in 2010, is a free trade pact among the US, Mexico, Canada, Peru, Chile, Malaysia, Singapore, Brunei, Australia, New Zealand, Vietnam and Japan.
Apart from import duties imposed on palm oil in consuming countries, barriers to trade include smear campaigns against the commodity.
— BERNAMA
---