Peru Amazon protests a success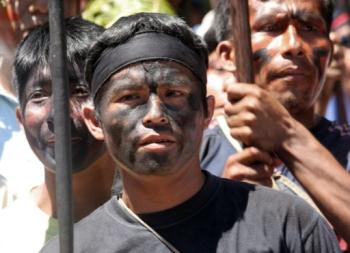 Wanderlust | 19/06/2009
Peru Amazon protests a success
Government repeals laws allowing development
Indigenous people in Peru's Amazon are celebrating after the country's government revoked two land laws.
The proposed laws, which the Indian group claimed would lead to foreign grabs for oil and gas on their ancestral lands, led to violent protests and up to 50 deaths.
The protestors have blocked roads and rivers across the Amazon region. The two laws would have allowed farming and logging in the region.
Major clashes occurred on 5 June at roadblocks in the northern town of Bagua where the majority of deaths occurred.
Reports from Peru say the Indian groups have now lifted most of their blockades.
The two repealed laws were part of 11 established in a free trade agreement between Peru and the US.
However, protestors have so far successfully managed to get the government to reverse four laws. Last April a protest against the agreement by farmers caused chaos around the tourist hotspots of Cusco and Machu Picchu.
---