Peru free trade agreement could help India diversify in LatAm region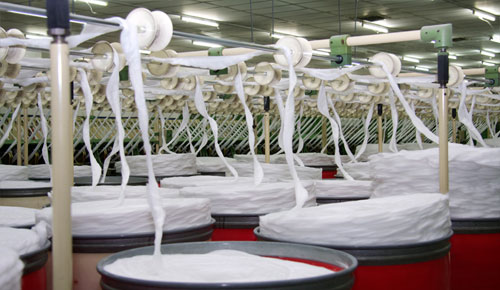 Financial Express | 8 February 2017

Peru Free Trade Agreement could help India diversify in LatAm region
by Dibyajyoti Bhattacharjee
A proposed comprehensive free trade agreement (FTA) between India and Peru covering goods, services and investments may not only raise India's export volumes to the western South American nation but also the latter's various preferential trade partners. The share of India's merchandise exports to Latin America was barely 2.9% of the country's total goods exports in 2015-16, down from 3.7% in the previous fiscal.
The below-potential trade volume is despite the fact that India's export of goods to the Latin American region grew 10-fold during 2000-09, benefiting from declining transport costs. So with an FTA with Peru, Indian exporters can get easier access to Peru's preferential markets like Mexico and Argentina with lower import tariffs. At present, India's bilateral trade to the Latam region is heavily concentrated in Brazil, with more than 35% of Indian goods landing in the country in 2015-16. Peru was the third-largest destination for Indian goods in the region with exports of $703.12 million during 2015-16. An FTA with Peru was originally thought of as test case to leverage the markets of the latter's preferential trade partners in the region, observed Sandip Samaddar, head, Americas, Federation of Indian Chamber of Commerce (FICCI).
Peru has preferential trading arrangement with about 53 countries. Given the fact that nearly 95% of Peru's exports are covered by FTAs, this seems to be viable strategy. In order to implement this strategy, Indian companies have to aggressively integrate with the regional value chains in the Latin American region. This requires resource commitment from companies and a well-laid-out plan that would bear fruit only in the long run.
India's export basket to Peru is concentrated in goods only from a few sectors such as automobiles, motorcycles, steel items and cotton yarn, among others. An FTA has the potential to accelerate the current pace of exports of these products through tariff cuts, lowering/eliminating non tariff barriers, in addition to bilateral cooperation in other relevant areas. A study conducted by FICCI found that altogether, a total of 1,320 products represent India's offensive interest vis-à-vis Peru under the proposed bilateral FTA.
India may consider these sets of products on which it can seek tariff cuts from Peru to gain market access. Peru is also one of the heaviest users of non-tariff measures (NTMs) in the South American region. Simply, reduction of tariffs on export items that attract relatively high instances of NTMs would not raise it exports levels. Appropriate action needs be taken according to the exact nature and rationale of the NTMs, and acquisition of sufficient policy space which would have to be negotiated with Peru to prevent adverse impact on exports due to application of NTMs. For instance, early warning systems, fast-track resolution mechanisms etc would have to be provisioned within the trade agreement.
Among all the NTMs imposed on Indian exports, SPS and TBT measures (commonly known as technical regulations) are the most frequently used ones. They deal with product quality and standards, which countries sometimes impose in the manner that imports become uncompetitive and the domestic industry is protected. Besides product standards, there are other non-tariff issues such as language barriers, interpretation of laws etc that prevent smaller exporters from the entering domestic market by raising the cost of compliance, thereby hurting competitiveness.
---