Peru works on FTA negotiation proposal with UK following Brexit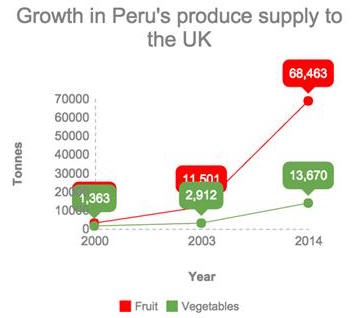 Andina | 17 Oct 2016
Peru works on FTA negotiation proposal with UK following Brexit
In light of Brexit, Peru has already started to work on a proposal for FTA negotiations with the United Kingdom, Peru's Foreign Trade and Tourism Minister Eduardo Ferreyros affirmed on Monday.
Such initiative aims at guaranteeing the continuity of Peruvian exports into the UK, as well as to sustain preferential tariffs.
"The idea is that Brexit doesn't leave any gaps when the United Kingdom leaves the European Union," Ferreyros expressed.
"We want to have an agreement ready to enter into force by the time this happens; we don't want to be left out of the context," he told Andina news agency from London.
The government official —currently taking part in the London - Madrid Europe Investment RoadShow 2016— met with Sir Alan Duncan, Minister of State for the Americas at the Foreign and Commonwealth Office.
During said meeting, the Foreign Trade head proposed that the two nations start discussing the possibility of a new bilateral agreement based on the Inca nation's FTA with the European Union.
"We've begun to make proposals. We can talk along the way, but we cannot reach an agreement, as long as the country [UK] is still part of the European Union," he explained.
Ferreyros sees the possibility to negotiate a bilateral agreement with the UK as an opportunity for Peru to further explore certain subjects, thus facilitating access for more products and services in areas such as market access.
"During the dialogue, we have proposed using our agreement with the Eurozone as base line. Eventually, we will also give further consideration to other aspects," he remarked.
The Minister highlighted the United Kingdom is a major buyer of Peruvian non-traditional products, particularly in the food sector.
"We want to maintain access to the British market, where our agricultural products are very well-received. Likewise, we want to further diversify our exportable offer," he pointed out.
---