PNG-USA to forge trade, investment pact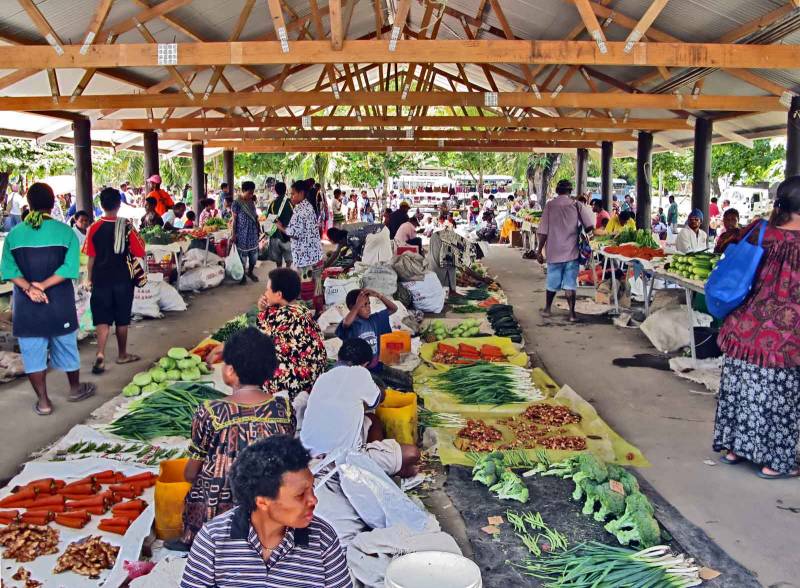 Post Courier | 16 December 2019
PNG-USA to forge trade, investment pact
BY BARNEY ORERE
Ii will not be long now; PNG and the United States of America are to sign the Trade and investment Framework Agreement (TIFA) which is close to being finalised.
New Ambassador of the United States of America to PNG, Vanuatu and Solomon Islands, Erin Elizabeth McKee revealed this in Port Moresby yesterday.
Ambassador McKee said TIFA will identify specific areas of mutual in- terest for both countries to expand trade and economic connections. This new development comes in the wake of APEC which PNG hosted in 2018.
Ambassador McKee met Prime Minister, James Marape last week, short time after she presented her credentials to the Governor- General as her country's new ambassador.
She said: "PNG should know that your Prime Minister and the United States share many goals and priorities from increased trade and in- vestment supported by inclusive economic growth, expanding our se- curity partnership, both in the military and law enforcement side, and the United States of America coming in to build resilience to strengthen PNG's environment security."
This included disaster risk management. The US had just awarded and starting to implement US$20 million biodiversity program focused on sustainable resource management, Ambassador McKee said.
Dubbed "Lukautim Graun," the Americans are going deeper into the work they had done already and provide models on good resource governance for both conservation and sustainable livelihoods.
One of the ambassador's top goals is to share the tremendous oppor- tunity that PNG presents to American companies and investors.
Said Ms McKee: "I'd like to see more investing in your country in a sus- tained way and more American products being sold in PNG.
"I look at environmental security; that insecurity created by extreme weather events – rising seas, natural and man-made disasters – as a threat to economic growth of any nation.
"We are prepared and will expand our work on building PNG's capacity and resilience to withstand these shocks and sustain the economic progress necessary for PNG to unlock its full potential."
---