Protesters detained outside European Commission office
Times of India | 18 Mar 2009
Protesters detained outside European Commission office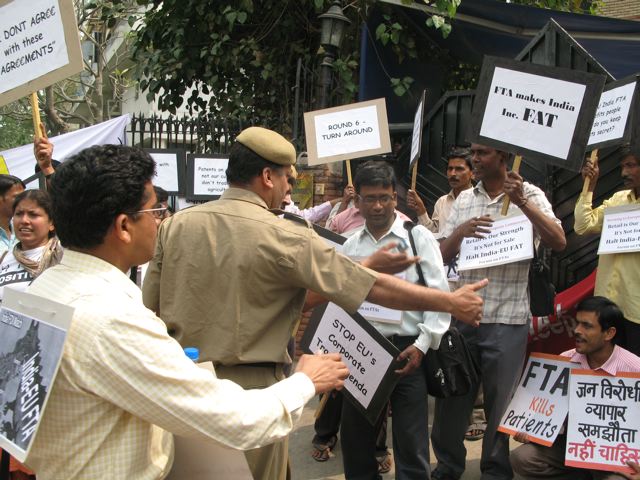 NEW DELHI: As the sixth round of negotiations related to the EU-India Free Trade Agreement (FTA) got underway on Tuesday, the police detained a couple of representatives of public interest groups during a peaceful protest in front of the office of the European Commission (EC). They were later let off after questioning. Trade bureaucrats from the EC and Indian Commerce Ministry will deliberate on issues ranging from services, manufacturing, trade facilitation and government procurement till 19 March. The protestors alleged that they were not treated well by the police, a charge denied by the cops.
Public interest groups were demonstrating against the secretive nature of negotiations on the FTA, which includes contentious issues such as agriculture, investment, fisheries, intellectual property and government procurement. Since the trade talks between the European Union and India were launched in Brussels in 2007, there has been no access to negotiating texts.
Pradip Dutta of the Delhi Network of Positive People claimed that the FTA has provisions that will undermine access to treatment, not just in India but across the developing world.
The EU Ambassador Daniele Smadja later met three representatives from the forum on FTAs.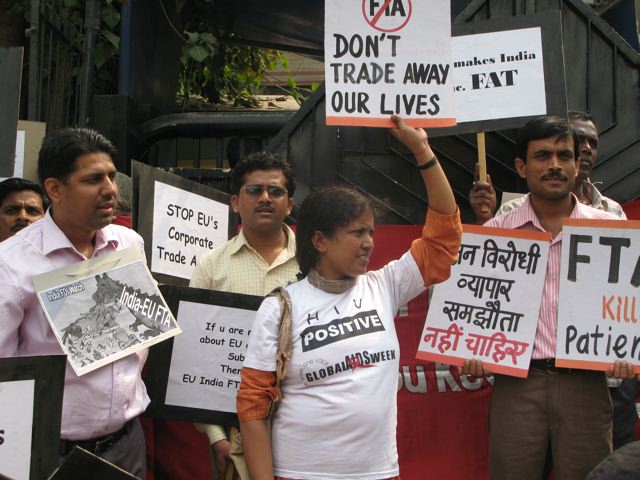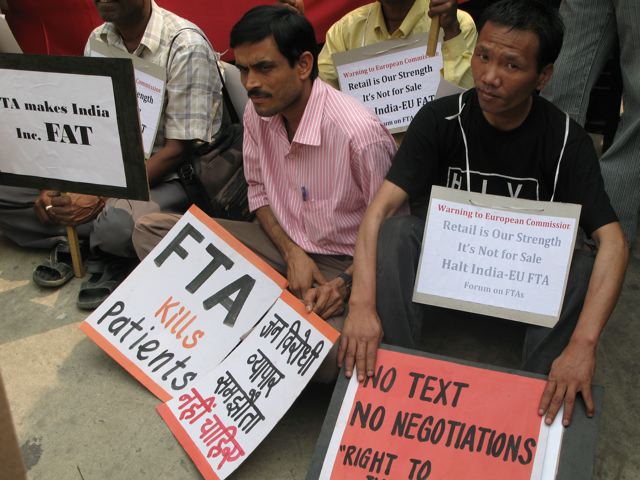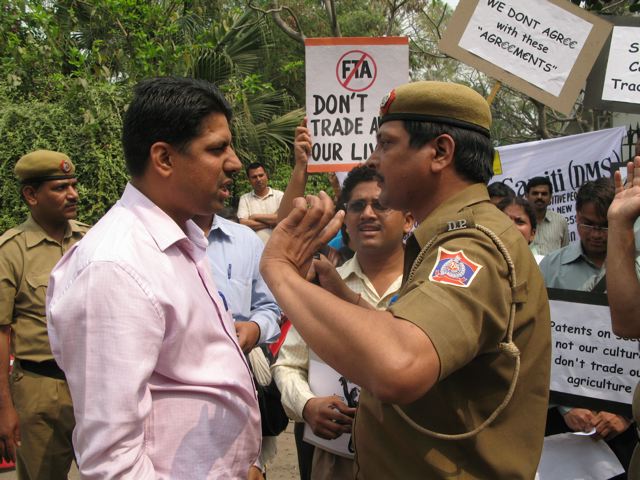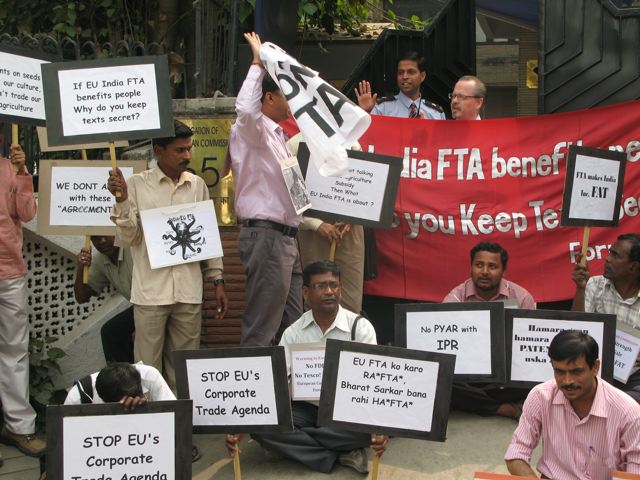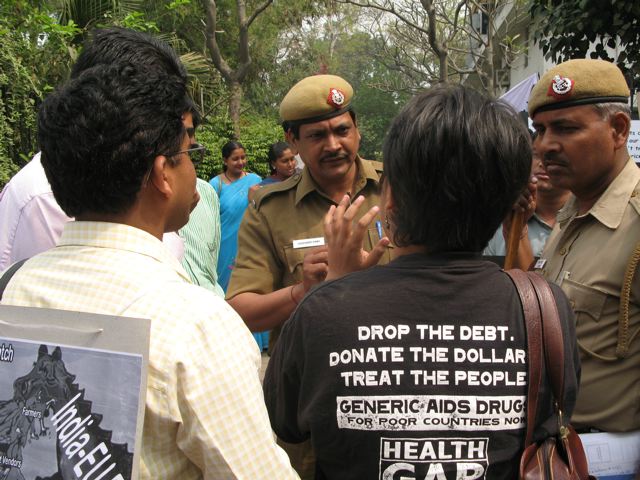 ---