RCEP agreement: Eye on 'essential pillars', meetings to be smaller and more focussed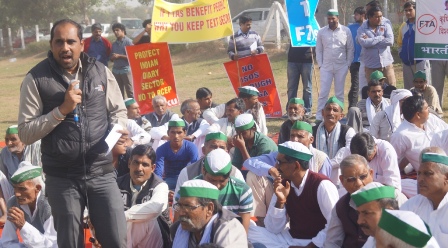 The Economic Times | 28 January 2016
RCEP agreement: Eye on 'essential pillars', meetings to be smaller and more focussed
By Kirtika Suneja
NEW DELHI: The 16-member grouping of Asian nations looking to ink the Regional Comprehensive Economic Partnership (RCEP) agreement has decided on smaller and more focused meetings on the deal's "essential pillars."
Officials said the next RCEP meeting, to be held in Brunei during February 15-19, will be smaller than previous rounds, with onlya few subgroups on goods, services and investment.
RCEP is envisaged as a comprehensive free trade agreement subsuming goods, services, investment, competition, economic and technical cooperation, dispute settlement and intellectual property rights between the 10 countries under the
Association of Southeast Asian Nations umbrella and their six free trade agreement partners - Australia, China, India, Japan, Korea and New Zealand.
Officials said a more focused approach is needed to strike the deal soon since it has missed its deadline of 2015. Moreover, since this is the first meeting of the grouping after the conclusion of the Trans Pacific Partnership (TPP) agreement led by the United States, there is caution on the kind of standards that the common members of the two regional trading agreements would want, they said.
The pressure on the RCEP countries to have a beneficial package for all members is much more now because there are seven countries common to the two trading arrangements that are pushing for talks to be held in the same manner as happened in the case of the TPP. The countries common to both the agreements are Australia, Brunei, Japan, Malaysia, New Zealand, Singapore and Vietnam.
"We will try for RCEP to be TPP minus because RCEP standards will be lower than TPP ones and that depends on how much is the balance between goods and services," said a commerce department official, who did not wish to be identified. Another reason is that with a widespread agenda, countries end up sending big delegations with as many as a hundred people at times, making it difficult for the host country to manage the rush. "Some countries send around 80 delegates each and the total number of people crosses 800," the official said.
---