RCEP pact: Commerce Ministry to hold consultations with industry on goods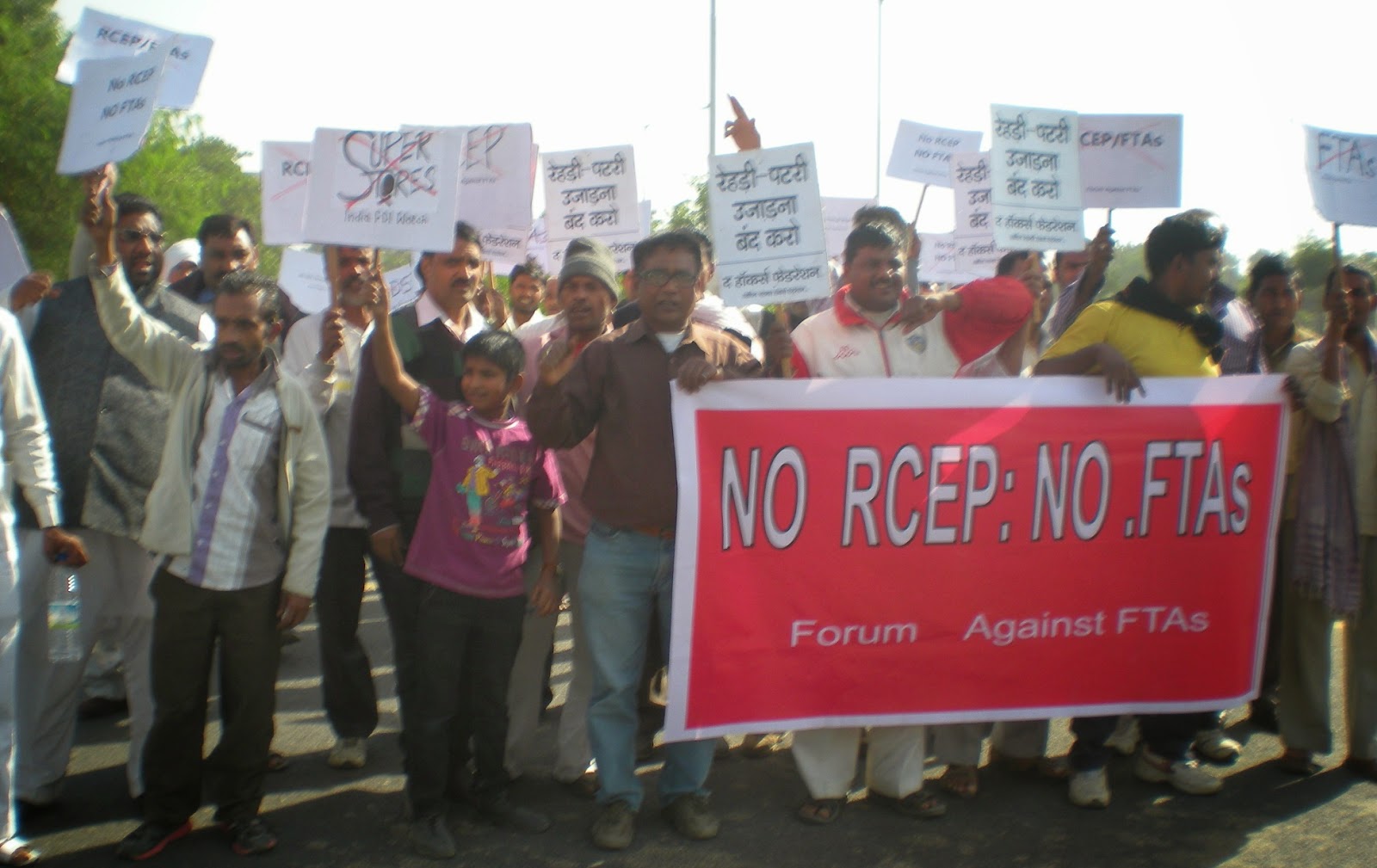 The Economic Times | 6 September 2015
RCEP pact: Commerce Ministry to hold consultations with industry on goods
NEW DELHI: With negotiations on the mega trade deal RCEP at an advance stage, the Commerce Ministry will hold stakeholders' consultation with industry on goods.
After the consultation, the Ministry would prepare an initial offer on goods for Regional Comprehensive Economic Partnership (RCEP), an official said.
Under the offer, a member country discloses the number of products whose duties would be reduced or eliminated and goods which would not have any duty cut under the pact.
The initial offers are expected to exchange in the tenth round of talks which are expected to be held in October in Busan, South Korea.
Talks are moving at a fast pace. In the last two months, two ministerial level talks have happened.
In the recently concluded ninth round of negotiations in Kuala Lumpur last month, the members deliberated upon all the crucial issues of goods, services and investments.
India is also likely to give different offers for the RCEP members with which it had entered into free trade agreement.
Those nations include ASEAN members, Japan and South Korea.
China, Australia and New Zealand do not have such an agreement with India.
The 16-member bloc comprises 10 ASEAN members (Brunei Darussalam, Cambodia, Indonesia, Laos, Malaysia, Myanmar, Philippines, Singapore, Thailand, and Vietnam) and their six free trade agreement partners - India, China, Japan, Korea, Australia and New Zealand.
These 16 countries account for over a quarter of the world economy, estimated to be more than USD 75 trillion.
RCEP negotiations were launched in Phnom Penh in November 2012.
It is important for India to become part of RCEP with a view to step up its share of global trade and investment.
India is aiming to increase its share in the global trade to 3.5 per cent by 2020 from the current 2 per cent.
Increasing trade will help in boosting exports, manufacturing and overall economic growth of the country.
India is not part of the other two mega trade deals which are under negotiations - Trans Pacific Partnership (TPP) and Trans-Atlantic Trade and Investment Partnership (TTIP).
---