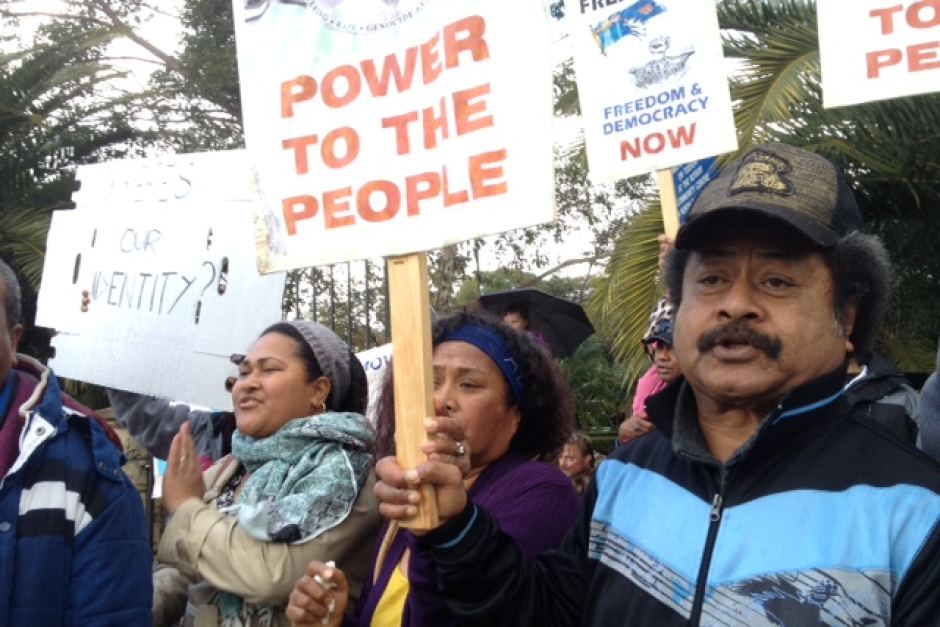 Fiji Times | 12 February 2016
Realities of PACER Plus
by Joseph Veramu
In this article I discuss the Pacific Agreement on Closer Economic Relations or PACER Plus and the way forward for Fiji and Pacific Island states that are negotiating a free trade agreement with Australia and New Zealand.
What needs to be made clear from the outset is that since 1981 when Pacific states had a preferential trade agreement with Australia and NZ and the successor PACER in 2002 that the old ways of doing business has changed.
While Australia and NZ continue to be important to Fiji in terms of trade and development aid, Fiji's policy is now non aligned and no longer mirrors their foreign policies as was the case 11 years ago.
The bulk of Fiji's earnings of remittances, for example, reported in December 2015 of $F300million came from the US, UK, EU and Asia. Even in higher education studies, Fijians are moving towards the UK, the US and increasingly now towards China and other Asian countries. Australia and NZ are no longer the destinations of choice for education and employment even though large Fijian communities reside in these two countries.
While the PACER Plus negotiations are under way, the failure to reach an amicable solution can result in a scenario where the economic tapestry is reset with Fiji developing new trade partners and sourcing most of its products from these new players.
Fiji benefits more from the Melanesian Spearhead Group Trade Agreement and reciprocal MFN arrangements. One of the flaws of PACER Plus is that it excludes nations such as China that have huge economic activities, especially in Fiji and Australia.
In the case of the Solomon Islands, a relationship with China would be beneficial in facilitating robust economic development. Currently the Solomon Islands receives aid from Taiwan that is directly accessed by parliamentarians.
Level playing field?
The Australian Minister for International Development and the Pacific, Steven Ciobo stated on 20/10/2015 that the Australian Government would like a successful PACER Plus because it will help Australian firms invest and trade in countries such as Fiji and vice-versa. It will also help bring down market barriers. In the context of this sentiment, PACER Plus should also encourage Australia to follow transparent processes in its trade in the Pacific.
In countries such as Nauru, which does not have a currency of its own and uses the AUS$, Fijian manufactured goods (especially general food items and construction materials) that are competitively priced and are produced to international ISO standards are not being provided in its full range to consumers because of cumbersome trade practices.
There are trade stories making the rounds that some Australian items such as toothpaste are being sold in the Pacific at much lower prices because of the lower abrasives content. PACER Plus allows some mobility to Pacific islanders as seasonal workers. However, one of the growing issues in fruit farms and orchards in New South Wales is the dilapidated state of the farms making if difficult for many islanders to earn sufficient remuneration.
There is a need for the Australian Government to provide agricultural technical support to these farms. Other countries with better working conditions and more stable earnings also beckon to Fijians.
Fiji and PACER Plus
The Fijian Government view is that the fundamental premise of the proposed agreement fails to take into account the ground realities of the economies of small island developing states.
PACER Plus must recognise the power differentials and the economic capacities between countries such as Australia and NZ on the one hand and Pacific Island states that lack comparatively the economic sophistication and economic strength.
Fiji's policy of looking to Asia means that other economic giants such as China, India and increasingly Russia are now part of the socio-economic landscape of Fiji.
Fiji rejoined PACER Plus after a lapse of five years after the Pacific Islands Forum decided to exclude it. This was a blessing in disguise because in the years in the wilderness, Fiji developed economic ties with Asian countries and learned quickly that to compete globally, its manufactured goods, for example, had to adhere to ISO standards and priced competitively. Fiji re-entered PACER Plus with valuable lessons learned from outside the region.
Conclusion
The Pacific diplomatic landscape shows that there is a sense of goodwill (despite the robust discussions) and there is a prevailing view especially in Fiji that despite the differences, there should be more bilateral discussions to reach an amicable solution. This is perhaps the best time for Australia to engage in deeper talks, especially with Melanesian countries, to iron out the areas of economic concern. Countries like Tuvalu and Kiribati need to be addressed separately in terms of climate change realities and the potential to harness their fishing zones. My point is that within PACER Plus, there should be provisions to address the different economic realities of the Pacific. In countries like PNG with a growing manufacturing base, Australian development aid could develop efficiencies in production and marketing so that protectionist policies are not required.
---