Regional cooperation pact talks: China demands more concessions from India, Japan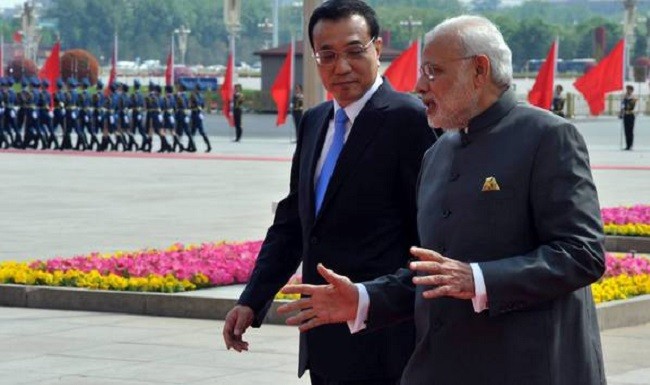 Business Line | 11 August 2015
Regional cooperation pact talks: China demands more concessions from India, Japan
Amiti Sen
China has emerged as India's toughest adversary at the on-going Regional Comprehensive Economic Partnership pact being negotiated between 16 countries including the 10-member Asean.
Beijing blocked a preliminary agreement on goods market liberalisation at last week's round in Nay Pyi Taw, insisting that New Delhi and Tokyo improve their initial offers in the area, a government official told BusinessLine.
"New Delhi managed to convince all other members, including the Asean, of its need to keep initial offers low because of the sensitivity of a number of industrial sectors, but Beijing was not willing to listen," an official familiar with the development said.
Chinese threat
India, especially, has to be careful about what it offers to China as the local industry is apprehensive about a flood of cheap goods from the country once duties are lowered.
While the RCEP would also incorporate agreements on opening up markets in services and liberalising investments and also pacts in other areas such as government procurement and e-commerce, the focus is on goods as it is the trickiest issue and other areas are expected to fall in place once it does.
"All eyes are on China now. If it agrees to the initial offers on the table at the moment, then the meeting of trade ministers later this month will be successful and a formal agreement in goods could be worked at by the next round in October based on what the ministers announce," the official said.
China is upset because India has chosen to offer it preferential duties on less than half of the items traded between the two countries. India is willing to offer the maximum tariff relaxation to the Asean (going beyond what has been offered in the India-Asean FTA), followed by its other FTA partners Japan and South Korea.
New Delhi is also not keen to offer generous concessions to Australia and New Zealand, with which it is yet to sign FTAs.
"Since China doesn't have FTAs with both India and Japan, it was hopeful of getting some concessions in both the markets through the RCEP agreement. But if it wants a deal, it has to be less ambitious," the official said.
The RCEP, which also includes Australia, New Zealand and South Korea, once operationalised, could result in the largest trading bloc in the world as its 16 members account for 45 per cent of the world population and a combined GDP of $21.4 trillion.
---