Report of the Special Rapporteur on the rights of indigenous peoples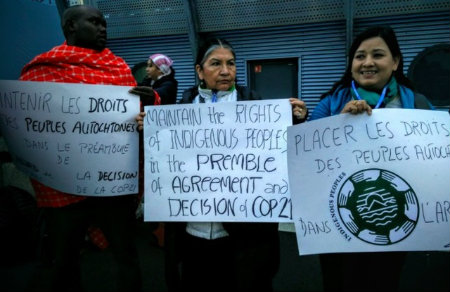 Office of the United Nations High Commissioner for Human Rights | 11 August 2016
Report of the Special Rapporteur on the rights of indigenous peoples
Introduction
Ms. Victoria Tauli Corpuz, current Special Rapporteur Indigenous peoples across the world experience the consequences of historical colonization and invasion of their territories, and face discrimination because of their distinct cultures, identities and ways of life. In recent decades, the international community has given special attention to the human rights situations of indigenous peoples, as shown by the adoption of international standards and guidelines, as well as by the establishment of institutions and bodies that specifically target these peoples' concerns. The rights of indigenous peoples are further promoted by international and regional human rights mechanisms. (See Indigenous Peoples)
In this context, the Commission on Human Rights decided to appoint in 2001 a Special Rapporteur on the rights of indigenous peoples, as part of the system of thematic Special Procedures. The Special Rapporteur's mandate was renewed by the Commission on Human Rights in 2004, and by the Human Rights Council in 2007. (See Mandate).
In the fulfillment of her mandate, the Special Rapporteur:
The Special Rapporteur undertakes efforts to follow-up on the recommendations included in her predecessor's reports in relation to the foregoing areas of work.
Additionally, she reports annually on her activities to the Human Rights Council (See Annual reports).
The report (A/HRC/33/42 - Advance edited version) transmitted herewith provides an analysis of the impacts of international investment agreements, including bilateral investment treaties and investment chapters of free trade agreements, on the rights of indigenous peoples.
---