Retailers protest against European push for FDI in retail
NewsWorms | 08.12.2010
Retailers protest against European push for FDI in retail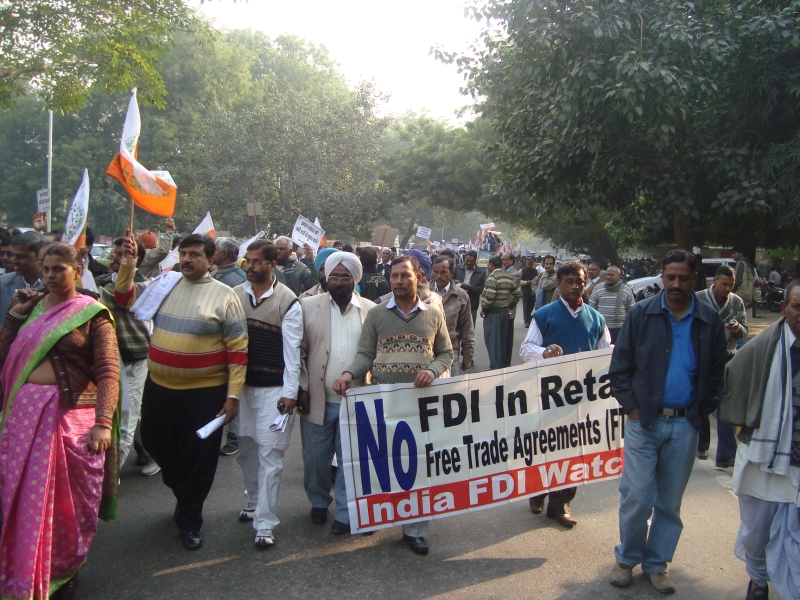 New Delhi, 08 December 2010: Thousands of retailers marched in the streets of Delhi against the onslaught of neo-liberal economic policies. Retailers from Delhi and neighbourhood Uttar Pradesh took out a demonstration to the parliament raising slogans against supermarkets, free trade agreements (FTA), forward trading and goods and services tax. Slogans were also raised against the French president Nicolas Sarkozy and his minister of economy and finance Christine Lagarde as a day before they lobbied with Government of India to allow foreign direct investment in multibrand retail. Last month, retailers had also protested during the visit of US president Mr. Barack Obama who too lobbied for FDI in retail. India continues to keep blanket ban on FDI in multibrand retail nullifying interests of multinational retailers including Wal-Mart, Tesco and Carrefour to open stores in India.
India FDI Watch, a Delhi based network spearheading the campaign against FDI in retail and India-EU free trade agreement released a video exposing the alleged corporate capture of the EU-India FTA negotiations. The video can be watched at http://www.youtube.com/watch?v=C26Woxhuavk.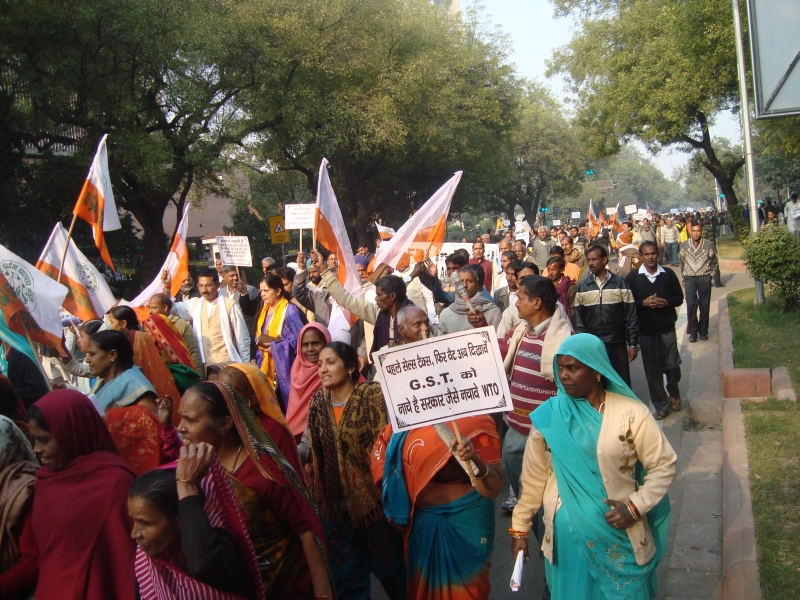 As business leaders meet for the EU-India business summit in Brussels this week, a report by Brussels based Corporate Europe Observatory revealed that the EU Commission is using the event to actively orchestrate big business support for the EU-India free trade agreement. The report claims that the EU Commission has been actively involved in setting up the EU-India business summit, which will provide a platform for big business to lobby for the more controversial elements in the trade deal. The report alleges that the commission has provided millions of Euros from its development fund to facilitate this process.
The India-EU summit starting on 10th December in Brussels is expected to provide political push towards conclusion of the negotiations for India-EU FTA going on for more than three years now. The issue of opening up retail trade in India is reported to be high on the agenda of India-EU FTA.
---