Russia bans two Ukraine meat firms, as meat war threatens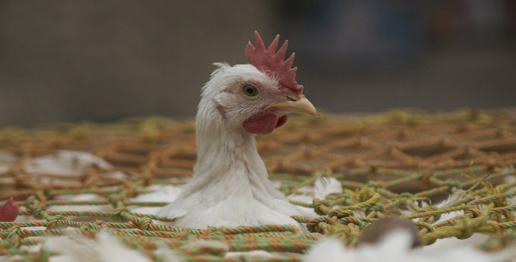 Global Meat News | 14-Nov-2013
Russia bans two Ukraine meat firms, as meat war threatens
By Vladislav Vorotnikov
Russian veterinary service Rosselkhoznadzor has banned meat imports from two Ukrainian companies in the first step of a possible meat war that could seriously damage the Ukrainian industry.
Officials claimed the ban was imposed on the companies Priluky and Tavr Plus after they violated Russia's veterinary legislation. In particular, a report from Rosselkhoznadzor noted that laboratory tests on frozen beef products from Priluky had found mesophilic aerobic micro-organisms, while listeria was found in frozen poultry meat from Tavr-Plus.
However, meat industry experts in Russia and Ukraine agree the move has been made in a bid to force Ukraine to abandon the signing of a free trade agreement (FTA) with the EU.
"Russia has officially made it clear that this is only the beginning, and if we sign the free trade zone agreement with the EU at the end of November this year, they will completely stop imports of animal products from our country, which would have really serious consequences for us," Ukraine's Ministry of Agriculture and Food said in a statement.
Ukraine's meat industry has appealed to the government to reconsider the European FTA, as countries in the Customs Union account for 86% of total exports of meat and meat products, 74% of which go to Russia. Ukraine's meat industry is dependent on exports, which currently account for around 45% of its total meat production.
"Agriculture is one of the few sectors in Ukraine's economy that remains competitive and has a strong export potential. But without the Russian market the industry will lose its investment attractiveness. With a complete closure [of exports to] the Customs Union, the bankruptcy of large meat production enterprises in the country is unavoidable," said Stanislav Baynenko, head of Ukraine agro-industrial company Zhiven.
Nicholas Filchin, chairman of Ukraine's farmers' union, Kiev Eco, said: "We cannot survive only on local demand. Profitability, particularly in pig production, is low this year in Ukraine, while in Russia it is possible to sell the meat with a margin of 15-20%. Therefore, I've heard opinions from some of the investors in the last two months that if the FTA is signed, they will transfer their business to neighbouring regions of Russia."
---