Russia free trade agreement not the priority: PM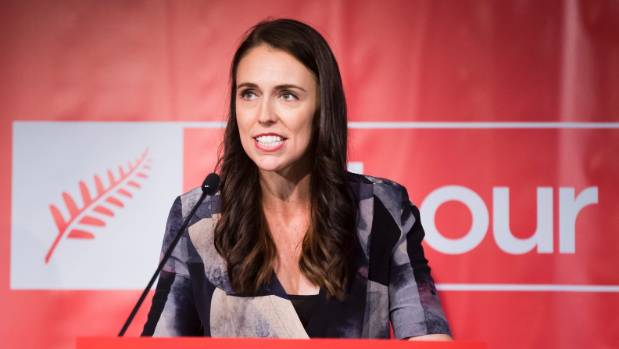 NZ Herald | 6 November 2017
Russia free trade agreement not the priority: PM
By Nicholas Jones
Prime Minister Jacinda Ardern says securing a free trade agreement with the European Union is "top of our agenda" - and much higher than getting a deal with Russia across the line.
Ardern made the comments at a joint press conference with German President Frank-Walter Steinmeier, who arrived in the country last night for meetings including with Opposition leader Bill English.
A surprise inclusion in Labour's coalition agreement with New Zealand First was to work towards a free trade deal with the Russia-Belarus-Kazakhstan Customs Union.
That has ruffled feathers - at a briefing last week in Wellington, European Union ambassador Bernard Savage said any moves made towards thawing relations with Russia would be viewed in a "very negative" light, and complicate efforts to secure a deal with the EU.
The Herald asked Steinmeier if the intention to work toward a deal with Russia could be viewed negatively in Europe. Before he answered, Ardern made clear FTA negotiations with the EU were the priority.
"It is certainly not a higher priority than the EU free trade agreement, which is top of our agenda," Ardern said.
Steinmeier reiterated Germany's support for a NZ-EU trade deal, saying his country was one of exporters and post-Brexit needed to forge links with countries that had close trading relationships with the United Kingdom, such as New Zealand.
Germany wanted a deal with New Zealand concluded "as quickly as possible", and would support the European Commission to make that happen.
On the Labour-led Government's intention to kick-start negotiations towards a deal with Russia, Steinmeier said that was not a matter for Germany.
"If New Zealand wants to negotiate with other countries, that's fine. It's up to them to make those decisions."
The European Union is our third-largest trading partner with a total of $20 billion in imports and exports each year, while two-way trade with Russia currently amounts to only $417 million.
Steinmeier travelled to Wellington from Australia, where he met with Australian Prime Minister Malcolm Turnbull.
Ardern had her own meeting with Turnbull in Sydney yesterday. She reiterated New Zealand's offer to take up to 150 refugees from Manus Island and Nauru, and Turnbull declined it "at this time".
Steinmeier said Germany and other European countries were continuing to deal with a large number of refugees and asylum-seekers, and the challenge was to cope with that reality while being aware of economic limits.
---