S. Korea, Britain to hold talks over post-Brexit trade deal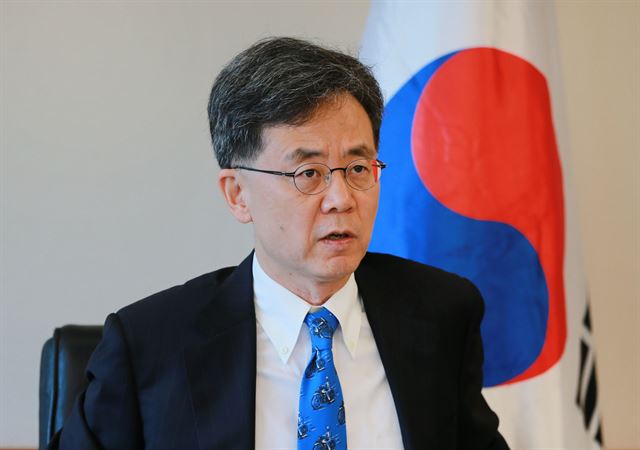 Yonhap | 11 December 2017
S. Korea, Britain to hold talks over post-Brexit trade deal
Trade officials of South Korea and Britain will meet this week to discuss ways to forge a new trade deal after London exits from the European Union, Seoul's trade ministry said Monday.
South Korea signed a free trade agreement with the EU in 2011, but it will have to strike a fresh deal with Britain once it formally leaves the 28-nation bloc in March 2019.
South Korea's Ministry of Trade, Industry and Energy and Britain's Department of International Trade (DIT) formed a trade working group in December and held an inaugural meeting in February to come up with a new trade mechanism for a post-Brexit world.
Kim Jung-il, Seoul's FTA policy official, and John Alty, a director general of DIT, will hold a second round of dialogue in London from Tuesday and Wednesday to share the latest issues and check the business environment for Korean companies in Britain.
"We will review major issues related to Brexit negotiations and discuss ways to ease uncertainties for Korean companies doing business in Britain as part of efforts to maintain robust bilateral trades," the trade ministry said in a release.
Britain is South Korea's second-largest trading partner in Europe, with the bilateral trade volume having increased from $8.79 billion in 2011 to $13.52 billion in 2015, according to the government data.
South Korea's auto industry has most benefited from the implementation of the FTA with the EU, while Britain's exports of crude oil, vehicles and cosmetics have greatly increased over the past six years.
---