S. Korea expands support for farming sectors to cut losses from FTAs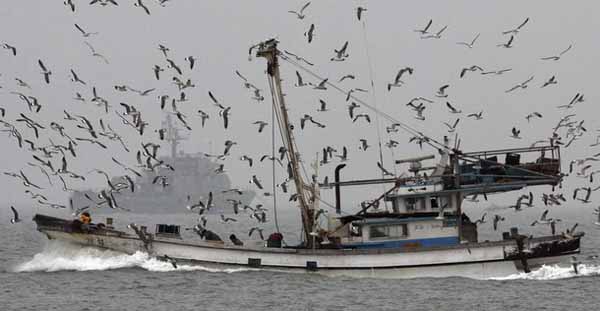 Yonhap | 2011/08/19
S. Korea expands support for farming sectors to cut losses from FTAs
SEOUL, Aug. 19 (Yonhap) — South Korea will expand its financial support for the agricultural and fishing sectors to minimize possible losses from a massive influx of outside products under free trade deals signed with many other countries, the finance ministry said Friday.
According to the ministry, the government will set aside a total of 22.1 trillion won (US$20.5 billion) to help local farmers and fishing households who could get hurt by cheaper foreign products. The amount is larger than 21.1 trillion won set aside in a similar support plan unveiled in 2007.
South Korea and the U.S. signed an FTA in 2007 and it has been awaiting approval from the legislatures of the two countries. The nation's FTA with the EU, the world's largest economic bloc, went into effect last month.
"The support plan will be in place for the next 10 years to guarantee sufficient time for farming and fishing households here to strengthen their own competitiveness," the ministry said in a press release.
Of the total, about 4 trillion won will be used to help those sectors modernize their facilities, which is higher than the 2 trillion won the government set aside earlier for the same purpose.
The rest will be used to compensate for losses from excessive price drops, help develop high-end brands and improve the nation's distribution network for agricultural and fishing products, the ministry said.
Financial support will be available when product prices fall to 85 percent of standard prices and compensation will be offered for 90 percent of discrepancies, the ministry said. The standard prices will be measured by averaging market prices for three years, it added.
In 2007, the government promised to provide financial support when product prices fall to 80 percent and compensation will be available for 86 percent differences.
On the taxation front, the government also plans to extend the period in which farmers and fishing households can use tax-free oil for their equipment from the previously-set deadline of June 30, 2012 until the end of 2015, according to the ministry. The provision of tax-free oil is equal to about 2 trillion won worth of support every year, a ministry official said.
kokobj@yna.co.kr
---