S Korea ratifies VN trade deal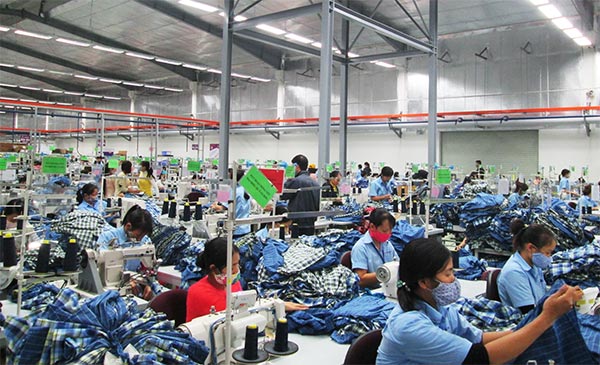 Viet Nam News | 2 December 2015
S Korea ratifies VN trade deal
South Korea's National Assembly officially adopted a free trade agreement with Viet Nam on Monday.
According to the agreement, Viet Nam will eliminate tariffs on 89.9 per cent of goods – including plastic materials, apparel, footwear, leather, automobile components, engines and machinery – imported from South Korea within 15 years.
South Korea will remove tariffs on 95.4 per cent of commodities imported from Viet Nam during the same period, such as shrimp, fish, fruits, garment and textiles, timber and mechanical products.
According to official data, bilateral trade grew at an average annual rate of 20 per cent in the last few years. In 1992, when the countries established diplomatic relations, two-way trade was at US$500 million. In the first nine months of this year, trade was at more than $27billion.
South Korea is currently the fifth largest exporter to Viet Nam, and the second largest importer of Vietnamese goods.
Deputy Minister Hoang Trung Hai told a Viet Nam-South Korea economic forum in Ha Noi this November, that the two sides saw a lot of co-operation potential.
South Korea is Viet Nam's largest foreign investor with $37.2 billion of registered investment capital by the end of last year. In the first 10 months of this year, South Korea ranked first again with $6.2 billion in investment.
Major Vietnamese enterprises like PetroVietnam Drilling Mud Corporation, Ha Noi Trade Corporation, property developer Vingroup and 14 others met South Korean peers last September in Seoul, following the invitation of the Korean Trade and Investment Promotion Agency.
The powerhouses are expected to push forward co-operation projects worth up to $1 billion.
The South Korean parliament also ratified FTAs with China and New Zealand on Monday.
South Korea's presidential office delivered a statement welcoming the ratification of the FTAs.
Presidential spokesperson Jeong Yeon-guk said the approval was "somewhat late", but expressed hope that the country's legislature will accelerate the next steps in the process so that the agreements become effective this year.
---