S. Korea to launch FTA negotiations with Israel next month
All the versions of this article: [English] [français]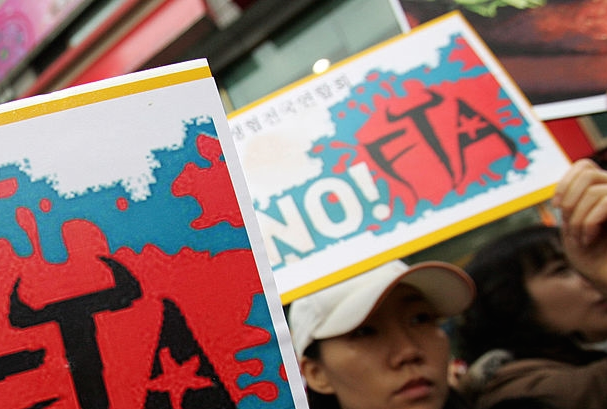 Yonhap | 24 May 2016
S. Korea to launch FTA negotiations with Israel next month
South Korea said Tuesday that it has come to an agreement with Israel to begin negotiations next month on a free trade deal that could further boost bilateral trade.
The first round of negotiations is set for June 27 in Seoul. The decision was reached in a meeting between South Korea's vice trade minister Woo Tae-hee and a senior Israeli official in Jerusalem, according to South Korea.
South Korea and Israel began talks on a free trade deal in 2009, but progress has been slow amid Seoul's efforts to seal free trade pacts with other major trading partners such as China.
South Korea and Israel said the two countries have a high potential for cooperation in various fields including trade, investment and technology-based startups.
Israeli Ambassador to South Korea Uri Gutman said last year that a free trade agreement between South Korea and Israel would help foster innovation and entrepreneurship, as both countries boast advanced technologies.
Two-way trade reached some US$2.2 billion in 2014, according to official data. Of the total, South Korean exports accounted for $1.23 billion.
South Korea has clinched a series of free trade agreements with major trading partners, including the U.S. and China, in recent years as part of its efforts to boost growth in the country's export-driven economy.
---