Israël/Corée du Sud: vers un accord de libre-échange?
All the versions of this article: [English] [français]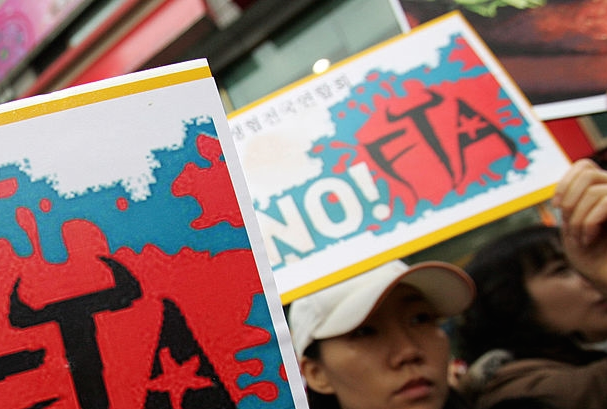 LPH | 25 mai 2016
Israël/Corée du Sud: vers un accord de libre-échange?
ISRAËL ET LA CORÉE DU SUD ONT ANNONCÉ MARDI QU'ILS TIENDRONT DES NÉGOCIATIONS DE LIBRE-ÉCHANGE À SÉOUL PENDANT DEUX MOIS.
«Un accord de libre-échange entre Israël et la Corée du Sud sera une étape importante dans les relations commerciales entre les deux pays et est porteur d'un potentiel économique important pour chacun, ainsi que pour les relations économiques entre Israël et les pays asiatiques en général », a déclaré le directeur général du ministère de l'économie israélien Ami Lang.
La décision résulte d'une rencontre à Jérusalem lundi entre Ami Lang et le vice-ministre du Commerce sud-coréen Tae Hee Woo, au cours de laquelle ils ont discuté de l'expansion du commerce et des investissements bilatéraux ainsi que de la coopération dans les secteurs technologiques, agricoles et industriels.
Au cours des derniers mois, Israël a également annoncé des négociations de libre-échange avec la Chine et le Vietnam. Le ministère de l'Economie d'Israël envisage que les exportations de l'Etat juif en Asie vont croître de 21% en 2013 à 24,5% en 2018. Le commerce israélo-sud-coréen a atteint 1,7 milliard $ en 2015.
---