Sanofi Aventis Ukraine seeks to file claim to international court to protect investment in Ukraine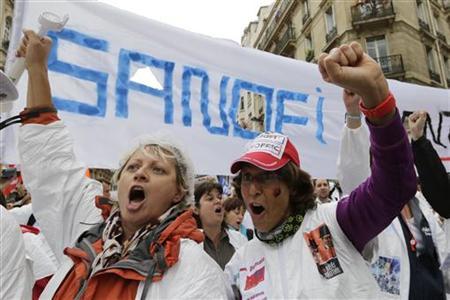 Interfax | 15 September 2017

Sanofi Aventis Ukraine seeks to file claim to international court to protect investment in Ukraine
Sanofi Aventis Ukraine LLC, part of Sanofi global pharmaceutical company, seeks to file a claim against Ukraine to the International Investment Arbitration.
"The new refusal of business courts to conduct an examination of original documents, using which fraudsters are trying to seize almost UAH 50 million belonged to Sanofi Aventis Ukraine, was the reason for filing the claim" the company said in a press release.
The case is heard in Ukrainian courts with numerous violations, disregarding for the arguments and evidence of Sanofi Aventis Ukraine, including examinations proving the forgery of documents.
"These fraudulent actions occur when the Ukrainian authorities are inactive along with the active assistance of representatives of the State Enforcement Service," the press service said.
Sanofi Aventis Ukraine considers these actions as a breach by Ukraine of its obligations to foreign investors provided for in international treaties, including the agreement on mutual promotion and protection of investments.
"The company hopes that the country's leadership will take all necessary steps to stop financial raiders, whose actions cause significant damage to the country's investment image and cause outflow of foreign direct investment from Ukraine," the company's press service said, quoting Director of Sanofi-Aventis Ukraine Guilhem Granier.
---