Schindler seeks $264 mn ISD suit vs Korean gov over Hyundai Elevator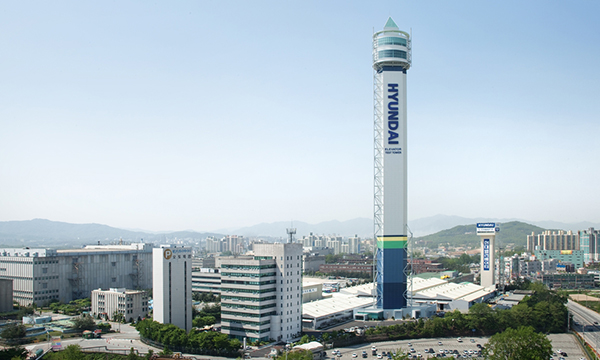 Pulse | 20 July 2018
Schindler seeks $264 mn ISD suit vs Korean gov over Hyundai Elevator
By Song Gwang-sup and Kim Hyo-jin
Schindler Holding AG, the second-largest shareholder of South Korea's Hyundai Elevator Co., is seeking an investor-state dispute (ISD) suit against the Korean government, claiming the authority's endorsement of recapitalization plans ended up tightening the family owner's control at the expense of shareholders' interests.
The Ministry of Justice said Thursday that Schindler filed a notice of intent for arbitration on July 11. Under the ISD procedure, if the issue is not resolved through settlement in 90 days, the investor can take the case to the international tribunal. The case is the fourth ISD warning the Seoul government has received in just three months.
Schindler, which holds a 15.87 percent interest in Hyundai Elevator, claims it has suffered about 300 billion won ($264.2 million) in damages from the loss in corporate value and shareholder profits following the Korean firm's issues of rights offering from 2013 to 2015, which were all approved by the country`s Financial Supervisory Service.
The Swiss company had opposed the 96.9 billion won recapitalization scheme in 2013, arguing that the largest shareholder, Hyundai Group Chair Hyun Jeong-eun, opted for a public offering instead of a third-party placement to strengthen her grip over the conglomerate. The claim was struck down by the Korean court, which ruled the public rights offering was within legal bounds.
Schindler also objected to the 190 billion won offering in 2014 and 270 billion won offering in 2015 on similar grounds.
In 2014, Schindler filed a 718 billion won compensation suit against Hyundai Elevator management on charges that they had signed a financial derivatives contract to prop up a troubled affiliate, Hyundai Merchant Marine Co., a move that resulted in massive losses for Hyundai Elevator. The Suwon district court ruled in favor of Hyundai Elevator in 2016 and the case is now pending in the appellate court.
This would be Korea's fourth ISD case this year. In April, U.S. hedge fund Elliott Associates filed a $770 million compensation suit for what it claimed was "unfair" mediation of the Korean government in the 2015 merger of Samsung C&T and Cheil Industries. New York-based hedge fund Mason Capital Management, a Samsung C&T shareholder who had also voted against the merger, followed suit seeking $175 million in damages.
---