Singapore concludes free trade negotiations with Turkey
Asia One | 6 October 2015
Singapore concludes free trade negotiations with Turkey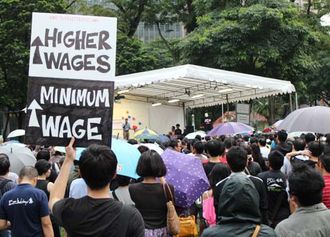 Turkey and Singapore have concluded negotiations for the Turkey-Singapore Free Trade Agreement (TRSFTA), the Ministry of Trade and Industry (MTI) said on Tuesday.
Minister for Trade and Industry (Trade) Lim Hng Kiang, who is in Istanbul for the Trade Ministers Meeting (TMM), attended a meeting with Turkey's Minister of Economy Nihat Zeybekci to discuss the signing of the agreement.
MTI said that the agreement will enter into force as soon as possible after the signing in November.
The TRSFTA will be a comprehensive trade agreement covering a wide range of areas, including trade in goods, trade in services, investment, government procurement, and newer areas such as intellectual property rights, e-commerce, competition and transparency.
In a statement, MTI said: "Singapore and Turkey businesses can look forward to a high quality FTA that will help to reduce barriers to trade and investment, as well as promote greater connectivity and flow between businesses and people".
Minister Lim also said that the FTA would create more business and investment opportunities for Singapore and Turkish companies.
"Singapore and Turkey occupy strategic locations in Asia and Europe, respectively, and can serve as gateways to larger markets for each other's companies. I look forward to greater collaboration between companies from both sides that will help to strengthen our bilateral ties," he added.
Negotiations for the TRSFTA were launched by Singapore's Prime Minister Lee Hsien Loong and Turkey's then-Prime Minister Recep Tayyip Erdoğan during the latter's visit to Singapore in January 2014.
The TRSFTA will be Turkey's first comprehensive FTA in a single undertaking.
– See more at: http://business.asiaone.com/news/singapore-concludes-free-trade-negotiations-turkey#sthash.FL55E82Z.dpuf
---