South American presidents 'confident' of EU trade deal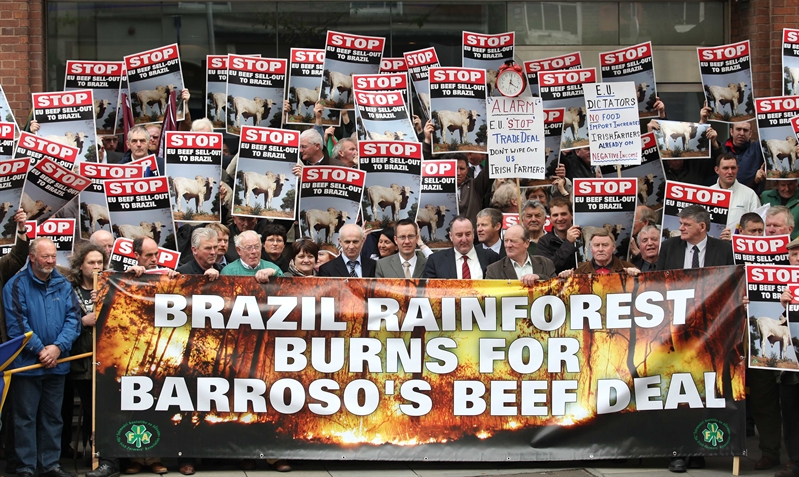 EurActiv | 7 December 2015
South American presidents 'confident' of EU trade deal
Brazilian President Dilma Rousseff and her Argentinian counterpart, Mauricio Macri, have expressed confidence that the EU is committed to brokering a trade agreement with Mercosur.
Mercosur completed its proposal in July 2014 and both South American presidents, who met in Brasilia on Friday (4 December), are now confident that "the EU will submit its proposal as soon as possible".
The statement, released by the Brazilian President's office, said that once the exchange of proposals is completed, "a new and definitive phase" can start. Negotiations are "a priority" for Argentina and Brazil, as well as their "partners in Mercosur". These countries include Uruguay, Paraguay and Venezuela, the latter of which is not participating in talks with the EU.
In a joint press conference with Rousseff, Macri reiterated his wish that both Mercosur and EU "put their offers on the table at the same time" and as soon as possible.
Both acknowledged that the most delicate and sensitive part of the negotiations, which have been ongoing for a number of years, will be "agricultural integration".
Although both blocs had previously agreed to submit their proposals before the end of the year, the teams responsible have not set a firm date for when this will happen.
On 29 November, Spain's Secretary of State for Trade, Jaime García-Legaz, said at a meeting of EU ministers in Brussels that there is "vast majority" support in the bloc for the deal, although France is opposed due to perceived "lack of ambition" on the part of Mercosur.
---