South Korea ratifies free trade agreement with China
All the versions of this article: [English] [français]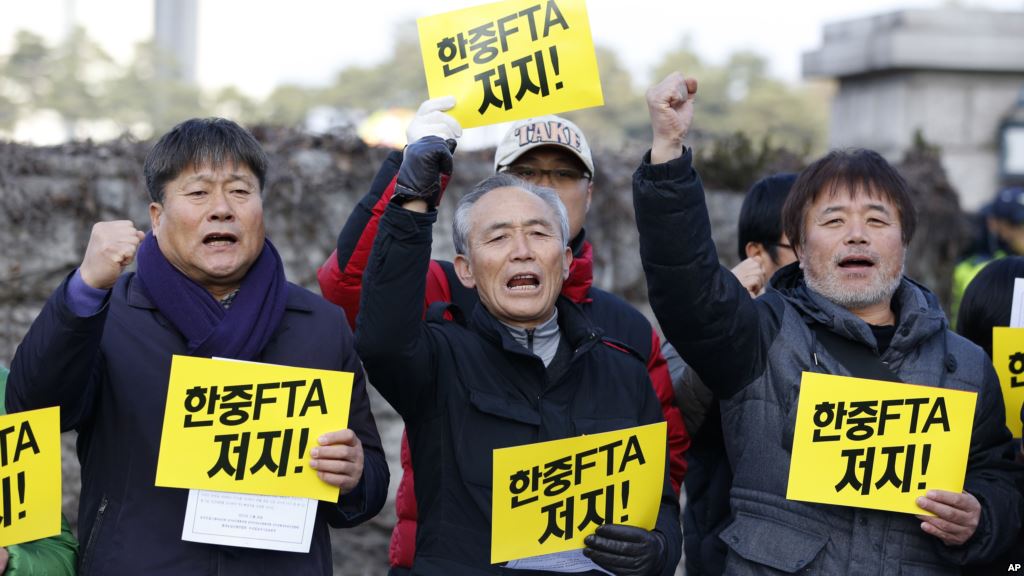 New Kerala | 30 November 2015
South Korea ratifies free trade agreement with China
The South Korean parliament, during a plenary session on Monday, ratified the country's free trade agreement (FTA) with China.
The ratification bill on the China-South Korea free trade accord was passed through the National Assembly by a majority of 196 votes to 33 with 36 abstentions, Xinhua news agency reported.
China and South Korea signed the bilateral FTA in June after three years of negotiations.
Under the deal, the two sides will eliminate tariffs on more than 90 percent of traded goods each within 20 years after implementation.
South Korea expected the free trade accord with China to raise its real GDP by 0.96 percentage points and create about 53,000 new jobs in the next 10 years.
The South Korean government said in a statement that it will make best efforts to implement the deal within this year by minimising necessary local procedures and closely consulting with the Chinese side.
Seoul anticipated that the FTA with China will help boost its exports, which have been suffering this year from the global economic slowdown.
South Korea's export tumbled 15.9 percent in October from a year earlier, logging the biggest monthly reduction in more than six years.
---