South Korea to conclude FTAs with Indonesia, Malaysia and the Philippines soon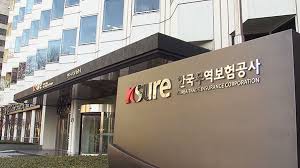 Business Korea - 22 March 2019
South Korea to conclude FTAs with Indonesia, Malaysia and the Philippines soon
By Jung Suk-yee
Trade Minister Yoo Myung-hee said on March 21 that the South Korean government would conclude free trade agreements (FTAs) with Indonesia, Malaysia and the Philippines in the near future.
"Economic cooperation between South Korea and the countries will be further enhanced based on the FTAs," she said at the 12th Trade Committee Meeting of the Ministry of Trade, Industry and Energy, which took place on March 21 at the main office of the Korea Trade Insurance Corp. located in Seoul. The meeting was attended by those in charge of trade affairs at 15 ministries, including the Ministry Of Foreign Affairs, the Ministry of Economy and Finance and the Ministry of Agriculture, Food and Rural Affairs.
"The close link between the FTAs and the economic cooperation with the Southeast Asian countries is expected to maximize the effect of new market exploration, contribute to cooperation between South Korea and the ASEAN region, and facilitate their collaboration in third countries," she went on to say, continuing, "Ministries will work closely together so that tangible results can be achieved at the South Korea-ASEAN Summit scheduled for November this year."
She also pointed out that the government needs to further improve its FTA-related rules and systems with WTO discussions on FTA reform expected to start in full scale this year.
---