Study: Pact with EU to lead to poorer health services
IBON Media Release | 15 December 2011
IBON Foundation, Inc., IBON Center 114 Timog Avenue, Quezon City Philippines
Phone: (632) 927-6986/927-7060 to 62 | Fax: 929-2496 | E-mail: media@ibon.org
|http://www.ibon.org
Reference: Mr Sonny Africa (IBON research head) Mobile 0928-5053550
Study: Pact with EU to lead to poorer health services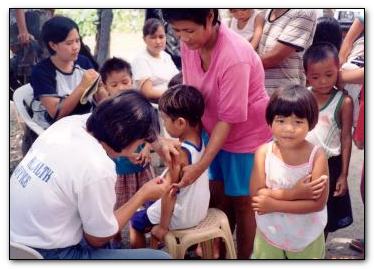 A study done by research group IBON showed that a free trade deal with the European Union (EU) will lead to poorer access to health services and more unaffordable medicines as well as undermine government revenues including public health spending.
The Philippine government recently announced that the bilateral free trade agreement (FTA) with EU, which will open up the economy further to trade and investment and introduce stronger intellectual property rights (IPRs) protection, among others, will be signed by January 2012.
For one, according to IBON, the EU thrust vis-à-vis IPR is to systematically strengthen protections. This is through compliance with additional patent treaties, requiring new data protection laws, stronger border measures, seeking greater enforcement, expanding damages to aggrieved parties, and complying with higher EU IPR standards.
In contrast, an FTA with the EU is unlikely to have any explicit provision or pattern of provisions that affirm the State's right to take necessary measures to ensure the public interest in the public domain, that assert people's access to medicines, or that seek to ensure that the FTA can be interpreted in a way that undermines actual or potential access to affordable medicines. All these will increase the tendency towards higher drug prices and reduced accessibility in the country.
The IBON study also showed that an EU-RP FTA would be especially problematic if it will not even allow for development flexibilities that the World Trade Organization's General Agreement on Trade in Services (GATS) provides. On the contrary the Philippines can actually demand 'performance requirements' of foreign investors in the health sector. Among these are: foreign equity restrictions and directing these areas of greatest development need; local hiring of local health professionals; local purchases of goods and services; limits on foreign personnel; requiring consultations, medical services, drugs, and bed allocations for indigent patients or particular diseases/conditions; committing resources to developing medical education or to improving the public health system; performing local research and development domestically; and ensuring medical and organizational technology transfers.
The study concluded that putting the health sector within the scope of services liberalization will consolidate and increase the influence of private profit-seeking interests, pre-empt public intervention, and worsen already existing trends in the health sector. Market-based practices and, especially, foreign investment in the sector increases the level of commercialization and tend to limit necessary regulatory biases for poor and marginalized groups or areas.
According to IBON, the most sensible position for the country is to not enter into any excessively and prematurely liberalizing FTAs. From the perspective of the health sector, a prudent option is to completely exclude this sector from any free trade agreement. This is to avoid entering into legally-binding commitments and obligations that restrict the Philippine government's capacity to act, discriminate and regulate in the public health interest. (end)
IBON Foundation, Inc. is an independent development institution established in 1978 that provides research, education, publications, information work and advocacy support on socioeconomic issues.
---