Swiss farmers' group disappointed with China free trade deal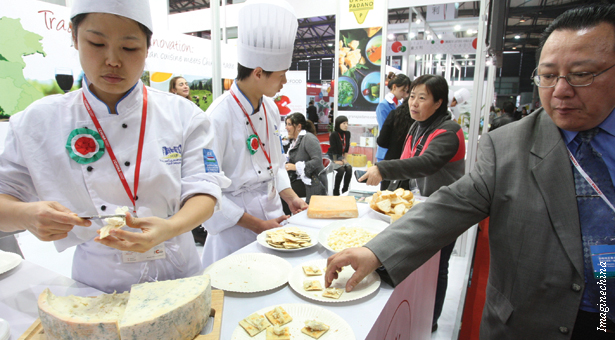 Swiss Info | 11 May 2018
Swiss farmers' group disappointed with China free trade deal
Four years after a landmark free trade agreement between Switzerland and China came into force, Swiss farmers' hopes for a boom in agricultural exports have not been met.
Free trade with China – effective from 2014 - has certainly not damaged Swiss agriculture, the union admitted on Friday. But it said the promised benefits have remained "wishful thinking" to this day.
The share of agricultural products of total Swiss exports to China has doubled to 1.2% since the deal came into force. The key driver was a surge in baby food products. Together with coffee and chocolate, they account for over 70% of food exports to China. However, the farmers' group said that credit for this rise should not go to the free trade deal but to the 2008 scandal in China over contamination of infant food with melamine. Growth in sales of Swiss baby food products had already begun in 2008, following the adulterated milk scandal, said the union.
Cheese conundrum
While exports of Swiss cheese products to China were growing 8.5% annually before the agreement, the volume exported increased by 60% after the deal. The Swiss Farmers' Association said it was not premium cheese like Gruyère or Emmental that the Chinese wanted but cheaper grated or powdered cheese that are interchangeable. According to the association, at CHF4.26 or $4.26 per kilo, these exports bring no added value to milk producers but have the potential to damage the good image of Swiss cheese.
Early indications are that some Swiss cheeses may be too full-bodied for Chinese tastes. However, China's non-tariff barriers to trade, such as accreditation of manufacturers and exporters, customs formalities and food safety requirements, are likely to be more significant barriers than taste preferences, according to the association.
The association has seldom been a fan of free trade deals with emerging economies. Last week, it expressed objections to attempts by Switzerland to ink a free trade agreement with the Mercosur block (Brazil, Paraguay, Uruguay and Argentina). If a free-trade deal is signed, Swiss farmers expect pressure on prices of beef, chicken, oil seeds and sugar owing to more imports from South America.
---