Taiwan urges European Union to sign bilateral investment accord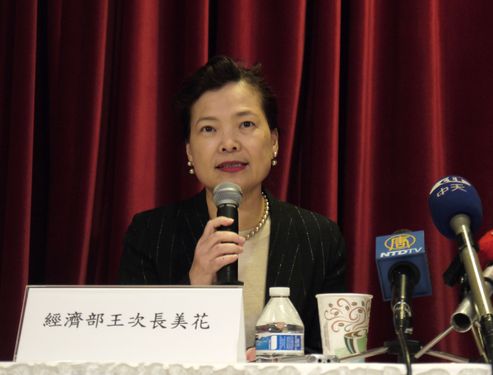 Focus Taiwan | 28 November 2016
Taiwan urges European Union to sign bilateral investment accord

By Huang Chiao-wen and Romulo Huang
Taipei, Nov. 28 (CNA) - Taiwan has urged the European Union (EU) to sign a bilateral investment agreement as soon as possible in order to create a better investment climate for businesses, according to a statement issued on Monday by the Ministry of Economic Affairs (MOEA).
At an annual bilateral economic and trade consultation meeting held recently in Brussels, the two sides discussed technical barriers to trade, sanitary and phyto-sanitary (SPS) and pharmaceutical rules, as well as intellectual property rights, the MOEA said in its statement.
The two sides also exchanged views on manufacturing, telecommunications, government procurement, cooperation between customs agencies, anti-fraud operations, accords on trade in services and environmental goods, as well as other issues relating to the World Trade Organization, it added.
The meeting was jointly presided over by Vice Economic Minister Wang Mei-hua (王美花) and Mauro Petriccione, deputy director general of the European Commission's Directorate General for Trade.
The EU is Taiwan's fourth largest trade partner after China, the U.S. and Japan, while Taiwan is the EU's seventh largest trading partner in Asia.
Two-way trade between Taiwan and the EU totaled US$46.48 billion last year, with Taiwan exporting US$23.73 billion in goods to the EU and importing US$22.75 billion worth of products from the latter.
---