Tea growers demanded renegotiation of ASEAN– India FTA agreement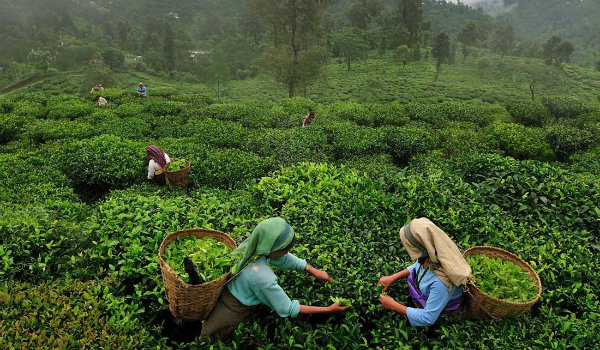 The Economic Times | 13 February 2018
Tea growers demanded renegotiation of ASEAN– India FTA agreement
by Debasis Sarkar
Siliguri: Large portion of Indian tea sector is skeptical about outcome of free trade agreement of India with ASEAN countries. After the agreement comes into full effect, duty cut in import of the green beverage is feared to cause severe adverse impact on Indian tea production sector.
The ASEAN– India FTA is an area of free trade between India and ten ASEAN (Association of Southeast Asian Nations) member countries. It came into effect on 1 January 2010 with objective of enjoying better economic cooperation by mutually eliminating or modify tariff of around 4500 items including tea.
"The international economic cooperation appears good. But it will cause adverse effects at ground level," said Bijoy Gopal Chakroborty, President of Confederation of Indian Small Tea Growers Association(CISTA). CISTA is the umbrella body of around 4 lakh Indian small tea growers those contribute around 40% to national tea yield.
According to Chakroborty, after full implementation of the agreement clause in 2019, existing tea import duty or around 100% will be reduced to 45% significantly lowering price of tea imported from ASEAN countries. Moreover, China, world's largest tea exporter, may push its cheap produce in a big way through ASEAN FTA route. "Eventually, that will impact the demand pattern within our domestic market. Ground level tea farmers will be the worst sufferers though the tea traders may not face any trouble," he claimed.
Hence, "Government of India must renegotiate the agreement and ensure that the FTA does not adversely impact tea farmers," demanded CISTA in its charter sent to Union Commerce and Industry Ministry.
But not all are that scared. "The import volume from most of the ASEAN courtiers is too small. Hence, the tariff reshaping is not likely to have any significant impact on our domestic tea sector," opined veteran tea Importer and trader as well as Chairman of CII NB Chapter Rajib Lochan.
However, following ground reality of rapid downfall in trade balance between India and ASEAN countries, it is feared by many economic experts that this gradual liberalization of tariffs will increase import volume and threaten several sectors of the economy, specifically the plantation sector including tea.
---