Thai tangerine producers affected by ASEAN-China FTA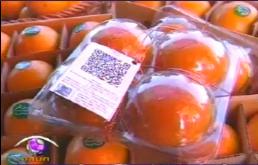 TNA | 24 February 2010
Thai tangerine producers affected by ASEAN-China FTA
Tangerines are one of Thailand's most important products, a fruit which occupies an important role in the economy. Since the free trade agreement between the Association of Southeast Asian Nations (ASEAN) and China, one of the world's primary tangerine growers, took effect January 1, the fruit is among a number of crops adversely affected in Thailand by the pact.
Fang district in the northern province of Chiang Mai has been known as a centre for tangerines of the Sainampueng variety for almost 10 years. This type of citrus fruit is of better quality compared to other types planted in the country in terms of its taste, texture, colour, and juice quantity.
In Fang district over 34,000 rai (or 13,600 acres) are planted in orchards of Sainampueng tangerines, yielding a harvest of some 150,000 tonnes annually, and generating over Bt3 billion (US$90 million) for the fruit producers, who mainly sell their produce to local markets.
However, due to the ASEAN-China Free Trade Agreement which allows cheaper Chinese tangerines imported with a zero-percent tariff to Thailand and unfavourable conditions of Thai tangerine orchards as a result of outbreaks of plant contagion, a number of local tangerine growers were forced to sell their fruit for prices as low as Bt7 (21 cents) per kilo. Consequently some growers believed themselves to cut down their fruit trees by at least 50 rai (20 acres) after last year's harvest season.
They said it would take them at least another 3-5 years to become tangerine farmers again.
"For me, I don't think I'll grow any more tangerines. I'll just go for crop rotation, or I'll just grow lychees like I used to," said Sophon Sil, a Fang district tangerine grower.
It was estimated that the number of around 4,000 small tangerine farmers in the country would reduce their output almost by half.
"Thai tangerines became cheaper when overseas crops competed at local markets," said Pittaya Sruamsiri, an assistant professor in Chiang Mai University's Faculty of Agriculture.
He said when local farmers lost their profits from growing the trees, which needed a high investment, they had no capital to invest further, causing a sharp drop in the trees.
As a result, Thailand's Commerce Ministry has set up an FTA Funds Group to help train the tangerine growers with new methods to increase their potential ability from production to marketing processes under the theme of a free competition.
"If the quality of our products improves, we then can first be competitive in local markets so as to expand our markets abroad when opportunities come," said Preechaya Pudnoi, head of the FTA Funds Group.
In order to differentiate their products, some local farmers have tried growing organic tangerines with a safer quality of fruit yield and higher prices of around Bt50 (US$1.5) per kilo.
In addition, for confidence in health and safety concerns, consumers can check the quality of tangerines, having a QR code attached on tangerine packages, via a mobile barcode scanning capability, using QuickMark mobile 2D-barcode software.
"You can see even the grower's face, his or her address as well as their codes of passing GAP [Good Agricultural Practices] by the Agriculture Department and other details like the fruits' level of sweetness," Prof Pittaya said.
As tangerines are still an important fruit with a bright future in the Thai economy, around 160 farmers in Fang district have already started growing organic tangerines so as to try out a new market channel under an FTA Funds' project to increase their growing ability.
It is hoped this strategy would help push Thai tangerine farmers develop their fruit quality for further competition and exports in accordance with the ASEAN-China Free Trade Agreement.
---