The Ratification of Indonesia-Australia trade agreement is targeted for completion by the end of this year
All the versions of this article: [English] [Indonesia]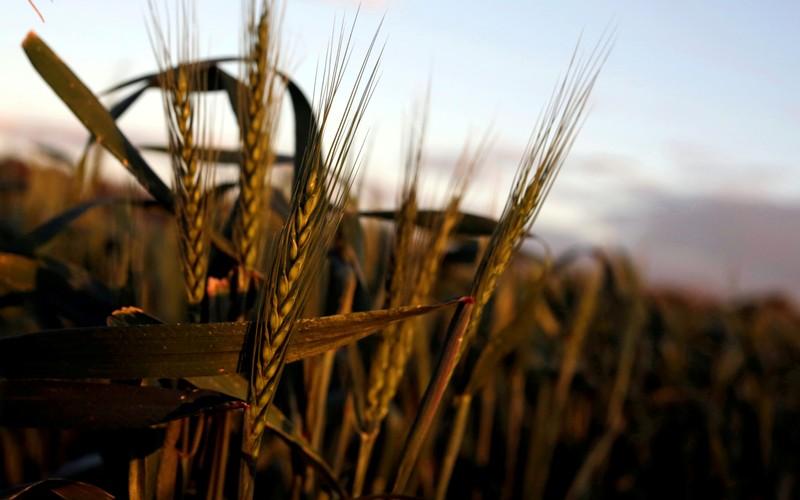 Kata Data - 09 September 2019
The Ratification of Indonesia-Australia trade agreement is targeted for completion by the end of this year
Minister of Trade, Enggartiasto Lukita is optimistic that process of ratifying the Comprehensive Economic Partnership Agreement (CEPA) between Indonesia and Australia will be soon completed. Thus, trade and investement cooperation between two countries is expected to be implemented this year. This was revealed by Enggar after holding a bilateral meeting with Australian Minister of Trade, Tourism and Investment, Simon Birmingham, on Sunday (8/9), in Bangkok, Thailand.
Enggar revealed, the text and documents related the Indonesia-Australia CEPA cooperation (IA-CEPA) had been submitted by the President to the Speaker of the Parliament (DPR) since 9 August 2019. However, if the DPR did not make a decision within a maximum of 60 working days during the session after receiving the IA text -CEPA, the government can decide whether or not DPR approval is necessary. "This is in accordance with the Trade Law," he said as quoted by a press release on Monday (9/9).
On the other hand, according to him, Australia has targeted the ratification process to be completed in November 2019 or approximately six months of joint session.
Enggar said, during the ratification period, the two countries had coordinated while developing a model of economic cooperation. It is hoped that this cooperation can be implemented immediately after the ratification process is complete.
Some examples of the process on exploring cooperation between the two countries, among others are meeting of the Australian government with the Ministry of Manpower regarding investment discussions in the vocational sector (work training). The Australian Government expressed its interest and will disseminate potential of investment in the vocational sector to stakeholders in Australia.
In addition, Australia plans to increase working and holiday visa (WHV) quota before the IA-CEPA takes effect. This will be done as a transition period to increase the quota, which from 1,000 people per year to 4,100 per year.
The number will continue to increase every year until it reaches a quota of 5,000 people per year after the IA-CEPA takes effect. "This is in good faith the Australian government and we welcome the plan," he said.
Moreover to preparing for the implementation of the IA-CEPA, the Ministry of Trade has also conducted a workshop on the implementation of the tariff rate quota system (TRQ) in August 2019. The implementation of the TRQ system is one of the commitments in the IA-CEPA agreement and the two countries are optimistic that they can develop an electronic-based TRQ system that fair and transparent.
Meanwhile, Indonesia is committed to include products included in the livestock, cereal, and horticultural and steel products group in 16 tariff posts in TRQ.
The Ministry of Trade will also remind the relevant ministries / institutions to prepare operational supporting regulations such as ministerial decrees, ministerial regulations, and other regulations. It also maps clear administrative processes and completeness, and transparent to facilitate its users.
At the meeting, the two countries also reviewed each other's economic growth, including discuss the progress of Regional Comprehensive Economic Cooperation (RCEP) negotiations which is targeted to be substantially completed by November 2019.
In January-June 2019 the total trade between Indonesia and Australia reached US $ 3.6 billion.
Australia is Indonesia's 13th export destination country, with total exports of US $ 2.8 billion in 2018, growing 12% from the previous year of US $ 2.5 billion.
As an import partner, Australia ranks the 8th country of origin of imports with a total of US $ 5.8 billion in 2018, down 3% compared to the previous year which was valued at US $ 6 billion.
Indonesia's main export products to Australia in 2018 are wood (US $ 124.7 million); new pneumatic tires of rubber (USD 60.7 million), reception app for television (US $ 52.4 million); footwear (US $ 52.1 million) and plywood (US $ 44.5 million).
While Indonesia's main import products from Australia in 2018 are wheat and meslin (US $ 1.2 billion); live bovine animals (US $ 521.5 million); coal (US $ 417 million); sugar cane (US $ 293.1 million) and iron ore (US $ 263.8 million).
---