Tough IP health provisions in Europe's Colombia/Peru trade deal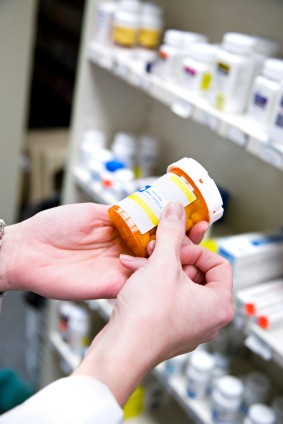 IP Watch | 25 February 2010
Tough IP health provisions in Europe's Colombia/Peru trade deal
By David Cronin for Intellectual Property Watch
Far-reaching provisions on the patenting of medicine have been inserted into a controversial free trade agreement between the European Union and Colombia and Peru.
Discussions on the intellectual property section of the agreement closed on February 25 after both sides approved its contents.
The section includes clauses relating to pharmaceuticals that are extensive but nonetheless less ambitious than proposals earlier put forward by EU negotiators.
Under it, makers of branded drugs will enjoy "test data exclusivity" over the scientific formulae they have used and will be able to delay generic versions of their products from appearing on the market. This data exclusivity will apply for five years – six fewer than the EU had been pressing for. The five-year exemption is similar to that contained in agreements that the US signed with the two Andean countries in 2006.
EU sources familiar with the negotiations say that they are confident the IP clauses will not imperil the poor's access to affordable medicines by hampering the availability of generic drugs. But health policy activists contend that the Union only agreed to water down its demands on the duration of data exclusivity because its original proposals were deemed unpalatable in Bogota and Lima.
Sophie Bloemen from the organisation Health Action International (HAI) said that it was "because of pressure from the Colombians and the Peruvians that the EU dropped its demands, not because they thought this [reducing the data exclusivity period from 11 to 5 years] was a good idea."
A study published by HAI last year [pdf] predicted that a decade-long data exclusivity requirement could require that Peruvians spend US$300 million extra on medicines by 2025 than they now do. More than half of Peru's 29 million people live in poverty.
Bloemen also expressed concerns that a data exclusivity arrangement — even one limited to five years — could have "spillover effects" for other countries in the Andean region.
In 2006, the EU and the four countries in the Andean Community — Bolivia, Colombia, Ecuador, and Peru — undertook to open negotiations on liberalising trade between them. Yet because the left-leaning governments led by Evo Morales in Bolivia and Rafael Correa in Ecuador have proven unenthusiastic to the idea of concluding an agreement, Brussels officials announced in late 2008 that they have decided to negotiate with Colombia and Peru only. Ecuador, however, signalled earlier this month that it may rejoin the negotiations.
Aside from pharmaceutical patents, the other key IP provision in the free trade agreement relates to geographical indications (GIs). These allow certain regions to claim an effective monopoly right on delicacies such as Champagne or Parma ham that are synonymous with them. According to Brussels sources, over 200 GIs will be covered by the agreement with Peru and Colombia.
Talks on the agreement are at an advanced stage, with about 95 percent of the final text completed. Insiders anticipate that the accord will be ready in time for a summit of EU and Latin American leaders scheduled to take place in Madrid in May. But the agreement could encounter stiff opposition from many left-leaning members of the European Parliament (MEPs), which has acquired greater powers on trade policy since the EU's Lisbon treaty took effect in the past few months. Many MEPs are opposed to signing an agreement with Colombia, which has one of the highest recorded incidences of attacks on trade unionists and other political activists in the world. The US Congress has so far declined to rubber-stamp that country's trade agreement with Colombia because of human rights concerns.
The EU's agreement with Colombia and Peru will provide for the complete elimination of all tariffs on industrial goods about a decade after it comes into force, although some tariffs will remain on agricultural products.
A strategy paper published this week by BusinessEurope [pdf], an influential group representing large companies, argues that intellectual property is one of the issues that "must be tackled" in the EU's trade negotiations with the wider world. Looking ahead to the next four years, the paper argues that the goal of obtaining free trade agreements with a range of countries, including Colombia and Peru, "must be pursued with vigour" so that European firms enjoy "full access" to foreign markets.
---