TPP chief negotiators to meet in Japan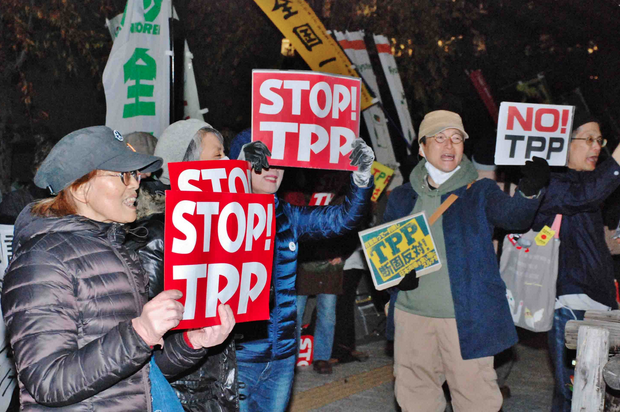 NHK | 16 July 2018
TPP chief negotiators to meet in Japan
Chief negotiators from the 11 countries that signed the Trans-Pacific Partnership free trade agreement will hold talks in Japan this week.
The officials will gather on Wednesday and Thursday in Hakone, west of Tokyo.
It will be the first such meeting since they signed the free trade pact in March.
The TPP deal will go into force 60 days after at least 6 of the 11 countries ratify the agreement.
Mexico and Japan have completed procedures required to ratify the trade deal. It will come into force with 4 more countries ratifying.
Japan wants to discuss how preliminary talks should be handled with countries that hope to join the pact.
Thailand, Colombia and Britain have expressed interest in joining.
---