TPP set to devour Vietnamese livestock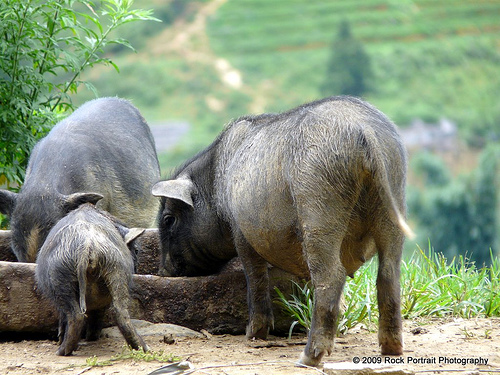 AAP | 25 Aug 2015
TPP set to devour Vietnamese livestock
Australia and New Zealand market access to Vietnam's livestock sector is set to force drastic changes once the Trans Pacific Partnership (TPP) trade agreement putting the livelihoods of millions at risk.
Vietnam's media says almost 10 million people depend on the livestock industry, now under threat once meat and dairy products from Australia, New Zealand and the US enter Vietnam under the TPP.
TPP members such as the US, Canada, New Zealand, Japan and Australia will undoubtedly swallow the livestock industry in one big gulp, Nguyen Duc Thanh, director of the Vietnam Institute for Economic and Policy Research (VEPR) told local media.
Vietnam's livestock sector is characterised by smallholders, many of whom are family farmers with limited production and few resources to invest in the advanced technologies required to compete on global markets.
Dan Kim Khoi, acting director-general of the Institute of Policy for Agriculture and Rural Development, said Vietnam's animal husbandry sector was especially vulnerable to global competition.
"When the TPP agreement is signed our beef or dairy products will face very tough competition with those from Australia and New Zealand while our pork will have to compete with imported pork from the US," Khoi told the Hai Quan newspaper.
Vietnam policy-makers over a transitional period are preparing to provide financial and retraining assistance for displaced farmers along with industry restructuring.
Vietnamese commentators say the livestock industry is being sacrificed so that Vietnam's textile industry will have greater access to global markets under the TPP agreement.
But for Vietnam to fully benefit from the TPP the textiles industry will need development to ensure all materials are sourced locally or from TPP nations.
Currently, a key materials source for the industry is China, a non-TPP member that would leave Vietnam's textiles exports unable to benefit from the TPP pact under so-called rules of origin guidelines.
---