TPP takes back seat as Malaysia sets sights on early conclusion to RCEP trade deal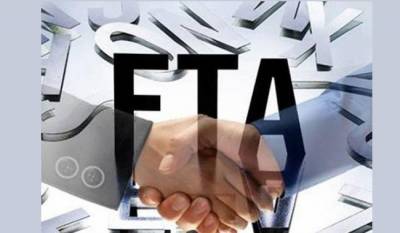 Japan Times, Japan
TPP takes back seat as Malaysia sets sights on early conclusion to RCEP trade deal
By Jesse Johnson, Staff Writer (information from Kyodo added)
17 October 2018
Malaysia is putting a premium on a free trade deal led by the Association of Southeast Asian Nations, its trade minister told The Japan Times in a recent interview, while also apparently relegating the Japan-backed Trans-Pacific Partnership to the back burner for the time being.
In a sign of a shift in focus from the previous administration, Minister of International Trade and Industry Darell Leiking said earlier this week that Malaysia, a member of ASEAN, was keen to see a "substantial conclusion" to the Regional Comprehensive Economic Partnership by the year's end.
"RCEP is closer to us because it's between ASEAN," Leiking stressed. "It was never a creation of anyone else but ASEAN."
The pact groups ASEAN's 10 member states and the six Asia-Pacific states with which the association has existing free trade agreements — Japan, Australia, China, India, South Korea and New Zealand — and accounts for almost half of the world's population, 30 percent of global gross domestic product and over a quarter of world exports, according to ASEAN data.
China has pushed RCEP as a counter to the original TPP, which observers said would have reduced signatories' dependence on Beijing while also nudging them into Washington's orbit.
Leiking characterized discussions on the RCEP as ongoing but said that he believed negotiators would finalize some key details during talks in Auckland next week. There has been growing speculation that an agreement on the deal could come at the ASEAN Summit scheduled to take place between Nov. 11 and 15 in Singapore.
"We hope that when the ASEAN Summit comes … the leaders will make a firm commitment with each other (on the RCEP pact)," Leiking said.
Malaysia is also an original signatory to the TPP, now known as the Comprehensive and Progressive Agreement for Trans-Pacific Partnership, or TPP-11, but Leiking was cool on the prospect of a quick ratification of the deal, which brings together his country with Australia, Brunei, Canada, Chile, Japan, Mexico, New Zealand, Peru, Singapore and Vietnam.
Although a lot of countries were early signatories, "only three have ratified so far, so it's quite telling that even some of these countries" are still going through the ratification process, he said.
After U.S. President Donald Trump pulled the United States out of the original TPP in January 2017, the remaining signatories agreed that May to revive it, reaching a deal in January to conclude it as the CPTPP. A formal signing ceremony was held in March, but only Japan, Mexico and Singapore have ratified it, meaning three more are required before it takes effect.
Australia, Vietnam, Canada and New Zealand, however, are reportedly seeking to do so by the end of the year. Economic revitalization minister Toshimitsu Motegi, who is in charge of trade talks for Japan, was quoted Tuesday as saying that six countries will have likely finished the domestic procedures necessary to ratify the accord in November, paving the way for the 11-member pact to take effect early next year.
Malaysia inked the deal under the administration of Prime Minister Najib Razak, who was defeated in May elections amid charges of corruption against him and his administration. Current Prime Minister Mohamad Mahathir has vowed to re-examine economic agreements sealed on Najib's watch.
Leiking explained this in terms of the RCEP and the CPTPP.
"We'd like to just go through once again and satisfy ourselves with all the terms that were entered and see whether or not those terms had been fair to us," Leiking said. "Every country had an opinion, and the previous regime probably thought it was fair to them, but in our case, we want to be sure."
Malaysia, he said, wants to make sure that any ratification of the deal "will not compromise our sovereignty or put a burden on our future."
Asked about trade and investment ties with Tokyo under the new administration, Leiking said that Mahathir's fondness for Japan remains the same as during his first stint as leader from 1981-2003.
It was early in that term that Mahathir introduced his "Look East" policy, the principal goal of which was to shift Malaysia's focus from the West toward a newly rising Asia, specifically Japan, in a bid to help drive industrialization in his country.
Leiking said that while Asia had changed since the days of that policy, Malaysia was still looking to Japan as a key partner — especially as the trade row between the U.S. and China grows more heated.
"In this current circumstance, where there is a lot of volatility in the world, more so when China and America have their own trade war, we would like to engage with our Asian partners," he said, adding that Malaysia viewed Japan as "probably the most natural" country Mahathir "can work with for now."
But despite his prime minister's campaign pledges to review Chinese investment, Leiking was also quick to rule out drastically scaling back economic ties with Beijing.
"I don't think we can, in this world today, be independent of anyone because we are so connected economically and even socially," he said.
During an August visit to China, Mahathir had warned against a new type of "colonialism" happening "because poor countries are unable to compete with rich countries just in terms of open, free trade." Still, well aware of global economic interdependence, Mahathir has been careful to blame much of the large debt his country owes China squarely on his predecessor.
On the controversial issue of Malaysian over-dependence on China, Leiking echoed this sentiment, noting that times had changed since the first Look East era.
"We must embrace the reality that we cannot do it alone," he said. "It's an integrated economy now. There's a global supply chain from each and every country. So the question of not being dependent on each other is out of the question."
---