TPP will have negative consequences for Canada's auto sector, study says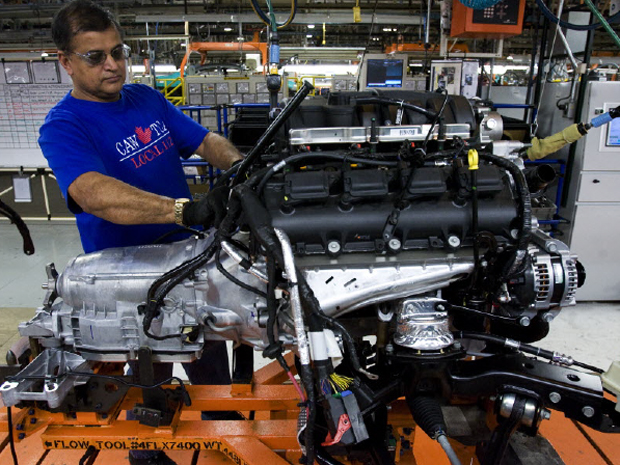 BNN | 19 juillet 2016
TPP will have negative consequences for Canada's auto sector, study says
by Greg Keenan, The Globe and Mail
The Trans-Pacific Partnership trade deal will have negative consequences for the auto sector in Canada, an analysis of the automotive measures in the agreement says.
Those provisions will cause reductions in vehicle production and employment, the study said. It was written for the Canadian Centre for Policy Alternatives by John Holmes, professor emeritus of geography at Queen's University in Kingston, and Jeffrey Carey, a research fellow in the Automotive Policy Research Centre at McMaster University in Hamilton.
The agreement, which Parliament has yet to ratify, contains changes in tariffs, rules of origin and content requirements that would open the North American vehicle and parts markets to increased competition from countries whose automotive exports now face tariff barriers, and to shipments from low-cost countries that currently export little or nothing to North America.
The report says auto makers assembling vehicles in North American free-trade agreement countries will be able to substitute parts from low-cost countries for parts currently produced and sourced from within NAFTA countries and still quality for tariff-free shipment of the vehicles within North America.
"This would have an obvious impact on production and employment in the Canadian auto parts industry in Canada," the report says.
The elimination of a 3.1 per cent U.S. duty on auto parts imported from outside North America will eliminate a competitive advantage Canadian parts makers enjoyed under NAFTA, which permits duty-free shipments of parts among the United States, Canada and Mexico.
The deal is likely to be positive for large Canadian auto parts makers with global operations that can expand to low-cost countries, the paper says.
But that is not the case for smaller parts companies: "In general, the further back along the supply chain the parts supplier is from the vehicle assembler, the greater the risk that the supplier will lose a preferential advantage currently enjoyed under NAFTA."
Another key change is the elimination of Canada's 6.1 per cent duty on vehicles imported from Japan. It will be gone after a five-year period, but U.S. tariffs on Japan-built passenger cars and trucks – 2.5 per cent and 25 per cent respectively – will not be cut until Year 20 after ratification in the case of cars and Year 30 for trucks.
That is likely to mean new Japanese auto-assembly investment will be directed to the United States, the authors argue, because Japan-based companies could export to Canada duty-free from Japan while still facing tariffs to ship to the U.S. market.
Ford Motor Co. of Canada Ltd. president Dianne Craig has told the federal government the tariff on complete vehicles should be eliminated on the same schedule as the U.S. reductions.
The elimination of tariffs by other countries that sign the TPP will not lead to a significant increase in vehicle exports from Canada, Ms. Craig told a House of Commons committee in March.
David Worts, president of the Japan Automobile Manufacturers Association of Canada, has said the elimination of tariffs will lead to lower prices for Canadian consumers on vehicles imported from Japan.
---