Trade agreement strengthens Fiji's ties with Australia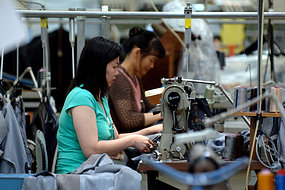 ABC | Tue, 27 Dec 2011
Trade agreement strengthens Fiji's ties with Australia
The Fijian government has welcomed the extension of a trade agreement with Australia, saying it will boost its textile, clothing and footwear industry.
Australia's Labor government has approved an extension of the South Pacific Regional Trade and Economic Cooperation Agreement (SPARTECA) with Fiji despite remaining "deeply concerned about the human rights situation in Fiji."
The deal allows certain textile, clothing and footwear products which are predominantly Fijian-made to be allowed into Australia duty free under SPARTECA.
Australia's Acting Trade Minister Martin Ferguson said in a statement the decision to extend the agreement was consistent with its position of continuing support for the people of Fiji.
---