Trade in Services Agreement - EDRi's position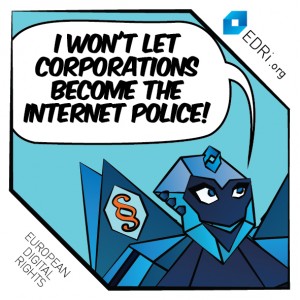 EDRi | January 2016
Trade in Services Agreement - EDRi's position
The Trade in Services Agreement (TiSA) is a trade agreement currently under negotiation between the European Union (EU) and 22 countries, including the United States of America (USA), Australia, Canada, Chile, Japan, Mexico, New Zealand, Pakistan, Peru and Turkey. Since March 2013, representatives from these countries are discussing the content of this agreement and seeking to liberalise trade in services, such as financial services, telecoms or electronic commerce (e-commerce). TiSA is based on the General Agreement on Trade in Services (GATS), but its purpose is to go beyond the GATS and eventually replace it.
With regard to the content of the currently accessible documents, the leaked "core" text contains the general provisional language agreed by the negotiating countries,
establishing the overall legal architecture of TiSA. Topics such as telecommunications, e-commerce or financial services are dealt with in separate "Annexes", which are negotiated alongside the core text.
On the basis of the currently limited available information and leaked texts, the greatest concerns regarding TiSA involve the introduction of greater limitations on the government's right to regulate or legislate and the inclusion of potentially harmful provisions for the protection of the fundamental rights to privacy and data protection, as well as net neutrality.
Click here for the full statement
---