Turkish court defies int'l tribunal in dispute over company seized in wake of coup - FT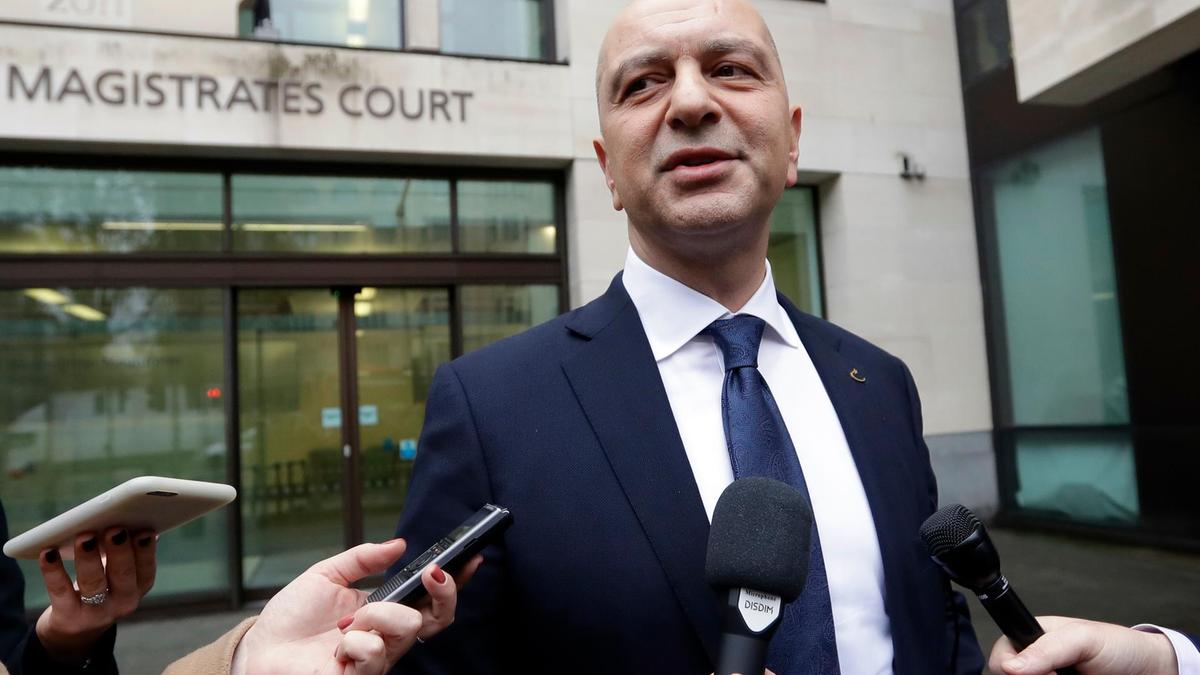 Ahval | 2 November 2019
Turkish court defies int'l tribunal in dispute over company seized in wake of coup - FT
Ankara is in conflict with an international investment tribunal after a Turkish court has rejected a demand to halt criminal proceedings regarding a Turkish media tycoon and his family, the Financial Times reported.
Washington-based arbiter the International Centre for Settlement of Investment Disputes (ICSID) has said the trial of associates of dispossessed media proprietor Akın İpek could harm its efforts to adjudicate in a dispute between him and the Turkish government over its decision to expropriate his businesses following the July 2016 failed coup attempt, it said.
İpek is accused by Ankara of membership in the Gülen movement and providing financial support to the group led by U.S.-based cleric Fethullah Gülen, who Ankara holds responsible for the 2016 failed coup attempt. While İpek does not deny his affiliation to the group, he rejects claims of giving it any financial support.
The ICSID has asked Turkey to "suspend the further pursuit of criminal proceedings" against Ipek, his family members and several of his associates on a temporary, the Financial Times said, an order which Ankara has refused to comply with.
Hearings in the criminal case, presided over by Ankara's 24th high criminal court, are set to resume on Monday.
"Members of the tribunal will not be pleased that Turkey has failed to comply with their order," Emilie Gonin, a barrister specialising in international arbitration at the London-based Doughty Street Chambers told the Financial Times. "They may be more likely to decide certain points against Turkey, as they will doubt its good-faith participation in the process."
Turkey has seized more than 1,000 companies in the wake of the failed putsch, which left 250 people dead and led to a two-year long state of emergency rule.
İpek is one of the owners of the hundreds of companies Ankara accuses of financing the Gülen movement.
The owners of these companies, many of whom are in jail, the Financial Times said, often have few avenues for challenging the expropriations given that the country's court system is widely seen as under the influence of Turkey's strongman Recep Tayyip Erdoğan.
Ipek, who has lived in Britain since 2015, maintains a different position as he is challenging the Turkish government's actions through international courts and tribunals.
İpek's UK-based investment company last year filed a multibillion-dollar claim against Turkey at ICSID, accusing Ankara of violating a Turkey-UK bilateral investment treaty that protects the rights of foreign investors, the Financial Times said.
The ICSID ordered a temporary halt to criminal proceedings against members of İpek's family and business associates until June 2020, when it is set to reach an initial decision on the merits of the case.
The panel of judges in the Ankara court last month rejected the request.
---