Two major cooperatives ask government to keep dairy sector outside FTA negotiations purview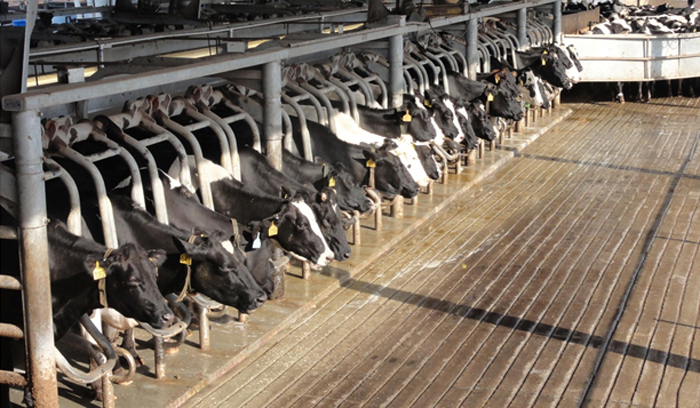 Financial Express | 4 March 2017
Two major cooperatives ask government to keep dairy sector outside FTA negotiations purview
By Sandip Das
The country's two major dairy cooperatives have urged the government to keep dairy products outside the ongoing trade negotiations with various blocs including hugely milk surplus regions such as European Union, Australia and New Zealand.
Cooperatives say that any cut in import duties would have adverse impact the livelihood of 15 crore farmers associated with milk procurement.
In a communication to commerce ministry, R S Sodhi, managing director of Gujarat Cooperative Milk Marketing Federation (GCMMF) has stated, "India is producing more than 150 million tonne of milk valued at over R6 lakh crore which is more than any other agricultural crop production including wheat and rice.
"Allowing any import of dairy products into India at a concessional duty rate would be directly affect more than 15 million families who are dependent on same milk for the livelihood,".
While calling upon the government to consider long term impact of providing import duty reduction on dairy sector, Sodhi has stated that necessary action should be taken against providing duty concessions and keep dairying completely out of ambit of free trade agreement with the Regional Comprehensive Economic Partnership (RCEP), a mega-regional economic agreement being negotiated between the 10 Association of South-East Asian Nations (ASEAN) countries and their six FTA partners: Australia, China, India, Japan, New Zealand and South Korea.
"If cheaper imports of milk products are allowed, we will be hit hard. Cooperatives' overhead costs are much higher than foreign or private players as we have commitment to buy all the milk brought to procurement centres," Rakesh Singh, managing director, Karnataka Cooperative Milk Producers' Federation (KMF) told FE.
Currently the import duty on Skim Milk Powder (SMP) is 15% while in case of butter it is as high as 40%.
GCMMF, also known as 'Amul', and KMF, which sells its products under 'Nandini' brand, had daily processed 160 lakh and 65 lakh litres, respectively, of milk in FY16. While Amul reported a turnover of R23,000 crore, KMF reported sales of R11,779 crore last fiscal.
A couple of years back, India's self-sufficiency index in dairy products was measured as 101, while of New Zealand was reported at more than 500, while that of Australia was recorded as 125. This implied that New Zealand and Australia have huge surplus milk output.
According to US department of agriculture report, New Zealand with a surplus of milk production is likely to witness a one per cent increase in milk production to around 21.6 million tonne in the current year out of which more than 70% of the milk had to be exported. EU at present has stocks of Skim Milk Powder (SMP) of about 4.2 lakh tonne, which is to be exported.
---