Ukraine denied reconsideration of $112 mln dispute with Russia's Tatneft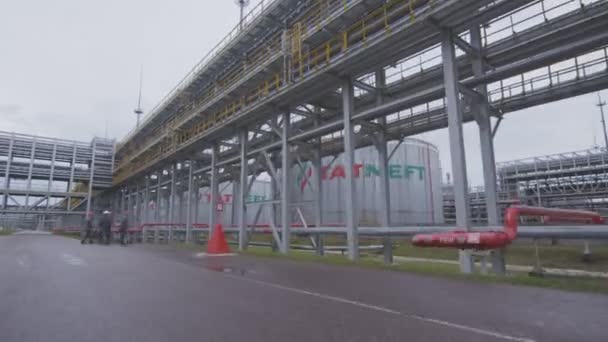 Rapsi | 23 October 2019
Ukraine denied reconsideration of $112 mln dispute with Russia's Tatneft
MOSCOW, October 23 (RAPSI) – The Supreme Court of Russia denied a motion lodged by the Ukrainian Justice Ministry demanding reconsideration of a ruling in Ukraine's $112 million dispute with Russia's Tatneft oil company, according to court records.
As lower courts earlier held, there was no evidence in the case confirming presence of reasons for denial to follow and execute an arbitration judgment, including those allegedly resulting from violation of Russia's public order, the high instance noted.
The case was reconsidered.
The Supreme Court of Russia in November 2017 dismissed Ukraine's appeal to overrule a lower court's decision in the country's dispute with Tatneft, refusing to transfer the case to the court's board on economic cases.
In August 2017, the Moscow District Commercial Court overturned a lower court's decision to cancel enforcement of the ruling issued by the Permanent Court of Arbitration in The Hague awarding the company $112 million in the dispute with Ukraine. The case was sent for another review by the Moscow Commercial Court. Ukraine demands to vacate this decision. On October 17, Ukraine appealed the ruling.
Earlier, the Moscow Commercial Court stated that the company has a right to file a petition with a Russian commercial court seeking enforcement of a foreign court's ruling only if the commercial court in question has effective jurisdiction granting it right to actualize the ruling. According to the court, Tatneft did not provide evidence proving existence of other party's property on the Russian territory that can be recovered.
Tatneft, based in Russia's Republic of Tatarstan, claimed forcible takeover of Ukrtatnafta and seizure of its shares. In May 2008, the company took its case to a tribunal administered by the Permanent Court of Arbitration in The Hague.
In the summer of 2014, the tribunal ruled that Ukraine had broken the bilateral investment treaty with Russia and awarded compensation of $112 million plus interest over the Ukraine's Kremenchug oil refinery (Ukrtatnafta).
Ukraine's authorities have challenged the ruling, but the Court of Appeal of Paris dismissed the appeal in November 2016.
In March 2017, the Russian company filed a motion with the U.S. court seeking to confirm arbitral award and enter the judgment in its favor. According to Tatneft, the amount of debt plus interest reached $144 million.
Later, Tatneft filed similar motions with the High Court in London and the Moscow Commercial Court.
---