Ukraine hopes to start talks on revision of Association Agreement with EU in 2021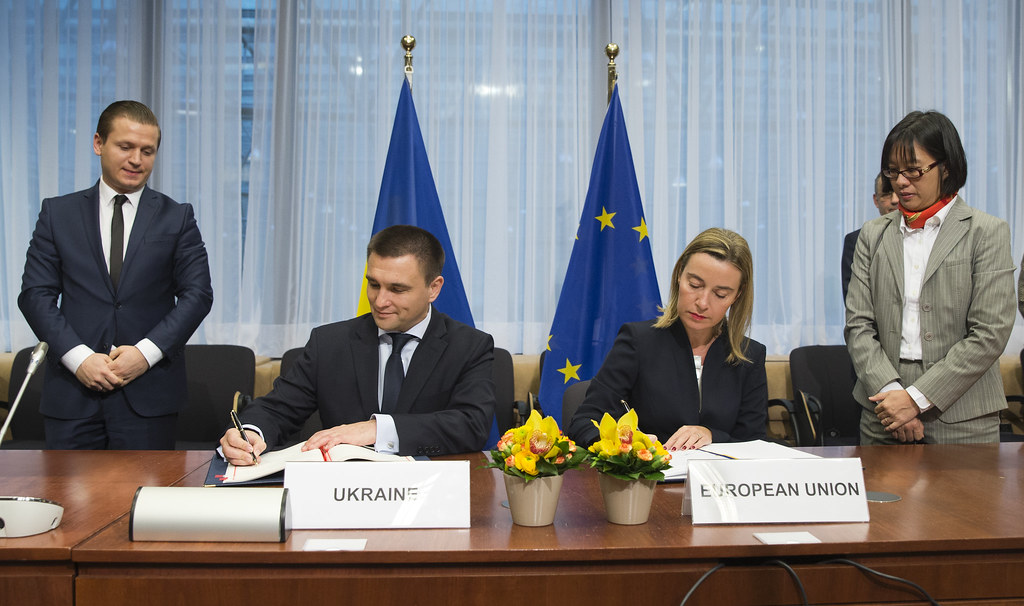 Ukrinform | 9 September 2020
Ukraine hopes to start talks on revision of Association Agreement with EU in 2021
Ukraine hopes to reach an agreement to start negotiations on the revision of the Association Agreement with the European Union in 2021, according to the Ukrainian Economy, Trade and Agriculture Development Ministry.
This was discussed during a meeting between Ukrainian Economy, Trade and Agriculture Development Minister Ihor Petrashko and Deputy Prime Minister and Minister of Development of the Republic of Poland Jadwiga Emilewicz at the Economic Forum 2020, the Ministry's press service reported.
"The meeting is a good opportunity to discuss the prospects for bilateral cooperation, which is of a strategic nature. In particular, among the promising areas is deepening cooperation in trade, financial markets, investments, agriculture and veterinary science," Petrashko said.
Separately, the parties discussed cooperation between Ukraine and the EU. The minister noted that Ukraine expects to reach an agreement on the start of negotiations on revising the Ukraine-EU Association Agreement in 2021 and hopes for Poland's friendly support in this important issue. In particular, the primary task is to further deepen both trade liberalization and the philosophy of the economic part of the Agreement as a whole.
The minister also drew attention to the fact that, despite the negative consequences of the coronavirus pandemic, in the third quarter of this year, the Ukrainian economy began to recover. In his opinion, attracting investments is an important aspect of further stabilization and growth of the economy.
As Ukrinform reported, at the beginning of September 2020, Deputy Prime Minister for European and Euro-Atlantic Integration Olha Stefanishyna said that Ukraine had fulfilled 45% of its obligations under the Association Agreement with the European Union.
Ukraine and the European Union plan to discuss aspects of updating the Association Agreement at the summit on October 1.
On March 21, 2014, during an extraordinary Ukraine-EU summit, the political part of the Ukraine-EU Association Agreement was signed. The economic part of the agreement was signed at the highest level on June 27, 2014. On September 6, 2014, the Verkhovna Rada and the European Parliament simultaneously ratified this document.
On January 1, 2016, the EU and Ukraine started applying the Deep and Comprehensive Free Trade Area (DCFTA). On September 1, 2017, the Agreement entered into force in full.
Based on significant progress in the development of EU-Ukraine relations, the Ukrainian side has consistently raised the issue of renewing the Agreement as such a possibility is provided for by its provisions.
---