Ukraine intends to sign FTA agreement with Canada, says economy minister
Interfax, Ukraine
Ukraine intends to sign FTA agreement with Canada, says economy minister
27 January 2015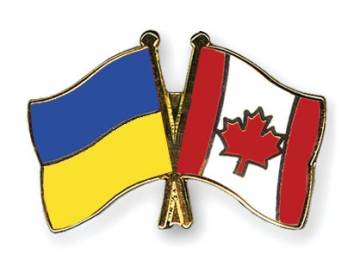 The signing of a free trade agreement (FTA) between Ukraine and Canada will promote an increase in goods turnover between the two countries and the inflow of Canadian investment to Ukraine, Ukrainian Economic Development and Trade Minister Aivaras Abromavicius has said.
"Today we've discussed the prospects of signing the FTA agreement between our countries. Negotiations are underway, and there are still few sensitive points. The signing of the document will positively influence the expansion of trade with Canada and it will help increase investment," he said, at a joint briefing with Canadian Minister of International Trade Ed Fast in Kyiv on Monday.
Abromavicius did not disclose the terms of the agreement, adding that negotiations have been intensified.
"Our strong desire from both sides to sign the agreement will give a positive result," he said.
Fast in turn said that Canada has no intention to sign a 'blank document' which will not benefit Ukraine.
He said that the agreement will contribute to strengthening the country's economy and its journey towards a better future.
---