UN warned corporate courts could thwart climate efforts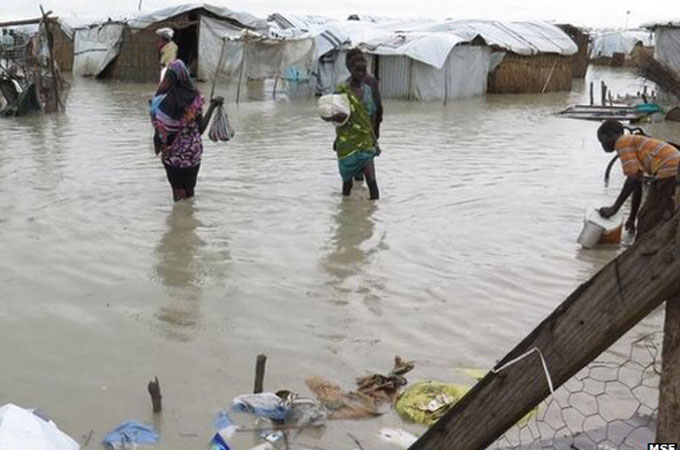 Climate Home News | 24 July 2019
UN warned corporate courts could thwart climate efforts
By Natalie Sauer
Little known but ubiquitous corporate courts will increasingly hamstring climate efforts unless governments take urgent action to reform them, campaigners warn.
The EU is locking horns with a bloc of countries led by the US and Japan over a mechanism included in more than 3,000 trade deals, ahead of UN talks in Vienna in October.
Investor state dispute settlement (ISDS) is a system of private courts that allows foreign investors to bypass domestic courts and sue governments in cases where national policies hurt their profits. It raises the prospect of fossil fuel corporations claiming billions of dollars in compensation for climate legislation enacted under the Paris Agreement, including carbon taxes or initiatives to phase out fossil fuels.
"The ISDS system has given rise to an alarming number of claims against environmental measures, which are already the fastest growing trigger for dispute," said Amandine Van Den Berghe, a lawyer with Client Earth.
"Amid this climate emergency, we call on governments to respect their international commitments, and push for a deep and systemic reform of ISDS, so that these mechanisms are not able to undermine efforts to save the planet."
Importantly, legal experts say challenges under ISDS do not need to succeed to have a chilling effect on regulation. While it is hard to draw a direct link, they point to a case where France watered down a proposed 2017 law to phase out oil and gas extraction, after oil company Vermilion threatened to sue.
Client Earth urged countries to exit investment treaties with ISDS. Those not ready to ditch treaties because of political or economic pressures could alternatively press for radical reform of corporate courts, it suggested.
Preventing the use of ISDS in the case of policies contributing to the Paris Agreement would be one way to stop investors weaponizing it against the climate. Other options include requiring claimants to go through domestic courts before the ISDS system, empowering third parties, such as communities affected by investments, to bring counterclaims, or integrating climate change considerations into the calculation of compensation.
So far, none of the leading national submissions take up these ideas. Instead, they limit themselves to addressing some of the most glaring deficiencies of the process, such as conflicts of interest of arbitrators.
Under the current system, there is nothing to stop an arbitrator serving as witness or counsel – so-called "double-hatting". Arbitrators can also take jobs in the private and public sectors.
One example is Yves Fortier, a director on the board of mining company Rio Tinto, who has acted as an arbitrator in cases involving mining companies. In April, Fortier was one of the arbitrators to greenlight gas and oil explorations by Shell in a dispute against the Filipino government.
Led by the US and Japan, a group of countries including Chile, Russia, Mexico and Australia that are part of the Trans-Pacific Patnership have proposed tackling such conflicts of interest by introducing a code of conduct for arbitrators and counsels.
The EU, where backlash against ISDS led trade commissioner Cecilia Malmström to brand it "the most toxic acronym in Europe", seeks to address these concerns through the creation of a whole new institution: the multilateral investment tribunal (MIT).
The proposal seeks to avoid conflicts of interests by employing full-time judges. It also sets out transparency rules, an appeal process and a way for third parties to submit interventions to court if they have an interest in the outcome of the dispute.
While these features make the MIT a more progressive proposal than that floated by the US and Japan, it is "still far from what we consider being a real progressive and systemic reform", Van Den Berghe said.
"At the moment there seems to be no appetite for such improvements at the European Commission," Bart-Jaap Verbeek, trade analyst at the Dutch think tank SOMO and observer in the talks, told Climate Home News.
"In fact, the director general trade official responsible for ISDS is quite frank and clear about his position: in his view, there is nothing wrong with the substantive investment protection standards, only with the procedural aspects of how these are being enforced in terms of transparency, legitimacy, consistency and independence. In his words – 'Justice needs to be seen'."
In time, the bloc intends the MIT to replace the patchwork of ISDS across different treaties. The MIT, a document by the European Commission reads, would "be for investment dispute settlement what the World Trade Organisation is for trade dispute settlement".
Only proposals by a group of developing countries, including South Africa, Indonesia, Brazil, India, and smaller states, start getting at the structural deficits decried by campaigners.
Brazil is lobbying to replace ISDS with a state-to-state dispute settlement, whereby investors require the authorization of the state they reside in before pressing with charges against another government. In addition to courting more public scrutiny, this approach allows governments to prioritize strategic interests over investor profits, such as diplomatic ties or climate policy.
Submissions by developing countries really "go beyond the MIT camp or the incrementalist camp," Verbeek said. "They have far more respect for domestic courts, for human rights or for sustainable rights."
But it may be that developing countries dump ISDS regardless of the outcome of the Vienna talks. Together with pressure from civil society, multimillion-dollar legal and compensation costs associated with the ISDS procedure have led an increasing number of governments to disentangle themselves from corporate courts.
"In the years of climate change they [i.e the developing countries] are the ones that are going to be hit very hard by it," Van Den Berghe said. "They will need to adopt [climate change] mitigation measures, and those may be challenged by investors. It's a very vicious circle, and all of this being paid for by taxpayers' money."
Ecuador, India, Indonesia, South Africa, Uganda, Tanzania and Venezuela have exited investment treaties that include ISDS and taken steps to strengthen domestic courts. Meanwhile, Brazil has never ratified any investment treaties with corporate courts.
Set to take place 14-18 October, the UN Commission on International Trade Law (Uncitral) meeting in Vienna will resume negotiations on ISDS reform that begun in July 2017. In the absence of any deadline, it is predicted that the talks could drag on.
While these structural reforms may help or hinder climate action, that impact is rarely addressed explicitly. Few national submissions mention the Paris Agreement.
"It's being done under the flag of the United Nations, and there is no linkage whatsoever with other processes at the United Nations, such as the climate agreement," Verbeek said. "It's not in the mindset of the people there: it's all about investment protection and investment rights and thinking about business interests."
---