US-Colombia FTA still waiting for unionist violence to be addressed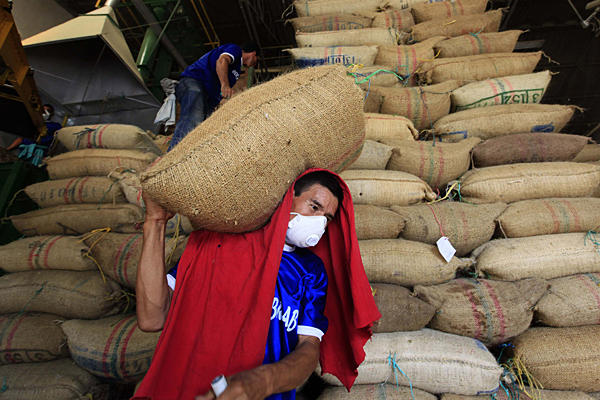 Colombia Reports | Tuesday, 14 February 2012
US-Colombia FTA still waiting for unionist violence to be addressed
Miriam Wells
The United States said Monday Colombia had not yet met its obligations to protect labor unionists required for the Free Trade Agreement to come into effect.
Jose Fernandez, the U.S. assistant secretary for economic and business affairs, told the Miami Herald that along with Panama, Colombia was still working on the conditions it had promised to meet in order to get an FTA.
Colombia claimed earlier this month to have met obligations to protect labor unionists — necessary before the FTA can be implemented — but according to Fernandez, who's on his way to visit the Andean nation, it still has a fair way to go.
The U.S.-Colombia FTA endured years of delay before being signed, due to Congressional concerns about labor rights in the Andean nation, which has long been one of the most dangerous places in the world to be a trade unionist. Colombia agreed to implement an action plan establishing benchmarks and timetables to strengthen labor laws and protect unionists — but murders continue.
The action plan would take time, said Fernandez, but added, "They are on track. They are taking the steps that are necessary." When asked how long it might be before conditions were met and the FTA could be implemented, he said, "Most of the things are really up to them. It's more a question of months, rather than years."
The action plan signed last April saw Colombia promise to take measures against the threatening and killing of unionists, prosecute suspected murderers of labor rights activists and take measures to combat the exploitation of laborers.
But dozens of trade unionists were still murdered in 2011 — Colombian unions say 51, the government says 30 — and several more have been killed in 2012.
Colombian opposition senator Alexander Lopez Maya has called for a postponement of the implementation of the FTA on the basis that the country has not fulfilled the action plan.
The FTA is now in the hands of the U.S. Office for Foreign Trade, which must determine whether conditions exist to warrant bringing the agreement in to force.
---